Christoph Schäfer ist ein konzeptueller Künstler, Zeichner, Urbanist und Autor aus Hamburg.
Ein Kern seiner Kunst besteht in der Einführung von Konzepten und Techniken (teils aus Feldern wie Skateboarding, Philosophie, Rave, Zapatismus oder Systhemtheorie) in die künstlerische Arbeit und Begriffsbildung. Dabei gelingt es ihm immer wieder, seine Arbeit für soziale Bewegungen fruchtbar zu machen und transformatorisch in die gesellschaftliche Wirklichkeit ausserhalb der Kunstwelt einzugreifen.
Besonders früh und wirkmächtig geschieht dies im Feld einer (selbstorganisierten) Stadtentwicklung, etwa mit dem bahnbrechenden Projekt Park Fiction. Die 1994 gestartete, kollektive Intervention am Hamburger Hafenrand konnte eine dort geplante Bebauung verhindern und stattdessen einen ungewöhnlichen Park durchsetzen, der für, durch und in der Nachbarschaft entwickelt wurde. Neben neuen künstlerischen tools, die Planung für alle möglich machen, hat Park Fiction erstmals den Begriff der Wunschproduktion in die Planung eingeführt, einen Planungsprozess als Spiel organisiert und eine Plattform des Austauschs geschaffen, die Unwahrscheinliche Begegnungen wahrscheinlicher macht. In zahlreichen Kooperationen und teils individuellen, teils kollektiven Folgeprojekten hat der Künstler diese Begriffe und die damit verbundene Praxis weiter entwickelt, etwa im Kontext der von ihm mit Margit Czenki kuratierten Konferenz Unlikely Encounters in Urban Space (2003), der ContainerUni, einem temporären Campus für die Zeppelin Universität Friedrichshafen (in Kooperation mit Margit Czenki und quartiervier architekten, 2011-2014), der Hamburger PlanBude (2014), im Stüdyo Mistranslaşion (2016, mit Booty Carrell in Uchisar/Türkei) und des Projekts Fabric – Planung als Plattform (für die Schöpflin Stiftung in Lörrach, seit 2017).
In den Zehnerjahren tritt Christoph Schäfer auch mit Zeichnungen in die Öffentlichkeit, die er über Ausstellungen, Poster, Vortragsperformances und Publikationen auch in politische, wissenschaftliche und stadtplanerische Zusammenhänge einspeist. Sein Buch Die Stadt ist unsere Fabrik (Spector Books Leipzig 2010) wurde inzwischen fast sprichwörtlich, und die darin formulierten Thesen zur Verräumlichung politischer Kämpfe zunächst von der Recht auf Stadt Bewegung aufgegriffen, inzwischen zum stadtanalytischen Allgemeingut.
Mit seiner Zeichnungsserie Bostanorama, die in den meetings und Aktionen in Folge des Gezi-Protests auf den Strassen und Plätzen Istanbuls entstand, erzählte er als Teilnehmer der Istanbul Biennale 2013 eine politische Geschichte der Bosporusmetropole durch ihre Parks und Gärten. Mit Park Fiction nahm Schäfer 2002 an der documenta11 teil.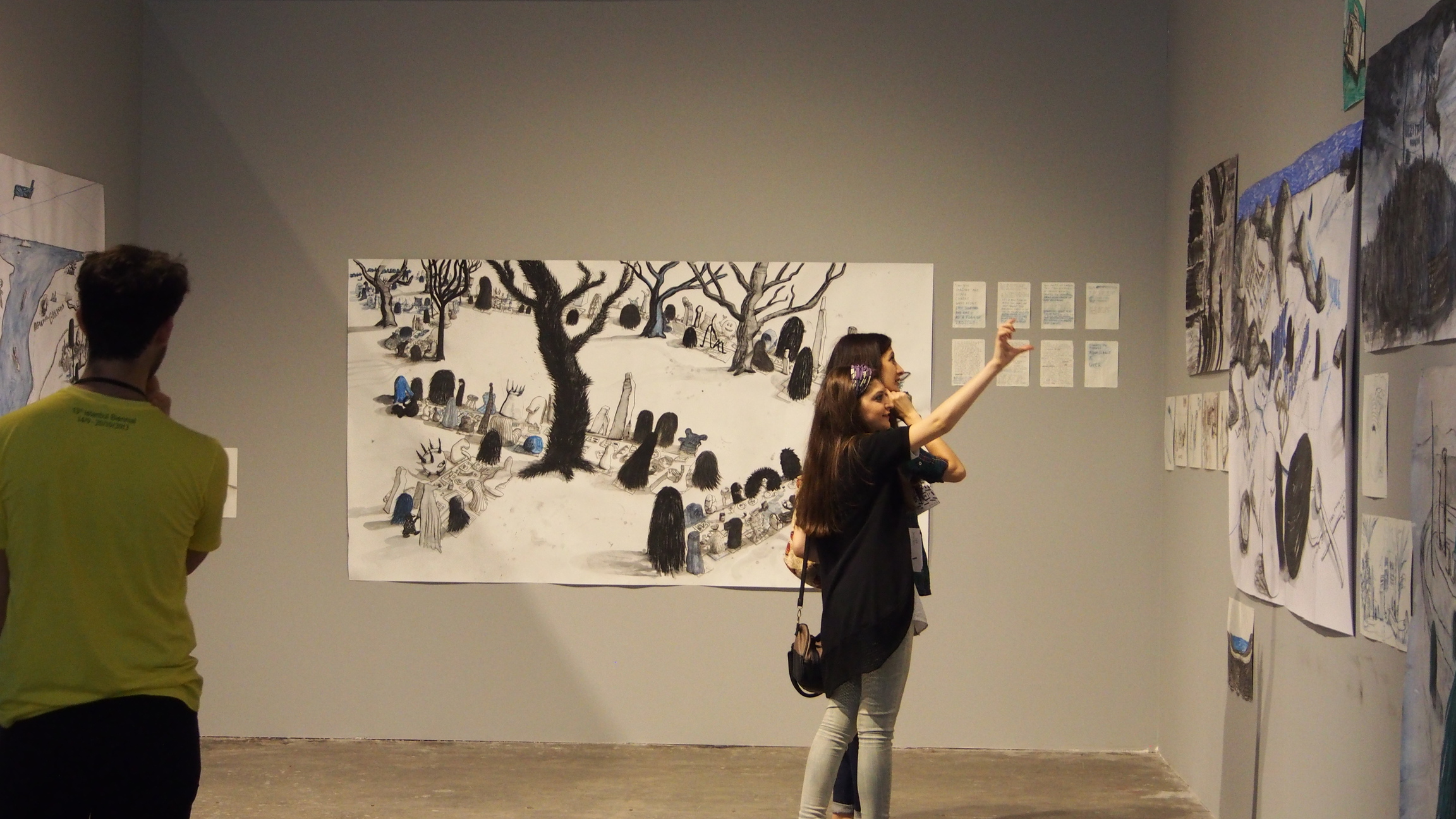 Ausstellungen (Einzel-/Duo-/Kollektive)
2017 Bostanorama, Kunstraum Lakeside, Klagenfurt
2015 Bostanorama, Ausstellung zur Vergabe des Edwin-Scharff-Preises, Hamburg
2014 Iftar in Yeniköy, Kunstverein Friedrichshafen
2012 Lamentation on the Destruction of Ur, kunstraum pro arte, Hallein
2008 Local Knowledge Institute, Zeppelin Universität, Friedrichshafen
2005 Revolution Non Stop, Goethe Institut Max Mueller Bhawan, Bangalore
2002 Revolution Non Stop, Liquidacion Total, Madrid
2000 Park Fiction (Gruppe), Parkhaus Berlin
1999 Park Fiction (Gruppe), wienerkunstverein, Wien
1995 No Hesitation No Repetition No Deviation (mit Cathy Skene), Kunstverein München
1994 Objektive Begierden der Epoche – Vorschläge zum Umgang mit Architekturen, (mit Cathy Skene), Kunstverein in Hamburg
1993 0-100% (mit Cathy Skene), Friesenwall 120, Köln
1991 Arkadien (mit Cathy Skene), Thomas Backhaus Galerie, Düsseldorf
1990 Diorama, (mit Cathy Skene) Münzstr. 10, Hamburg
1989 Promised Land, Installation (mit Cathy Skene) Diskothek Unit, St. Pauli, Hamburg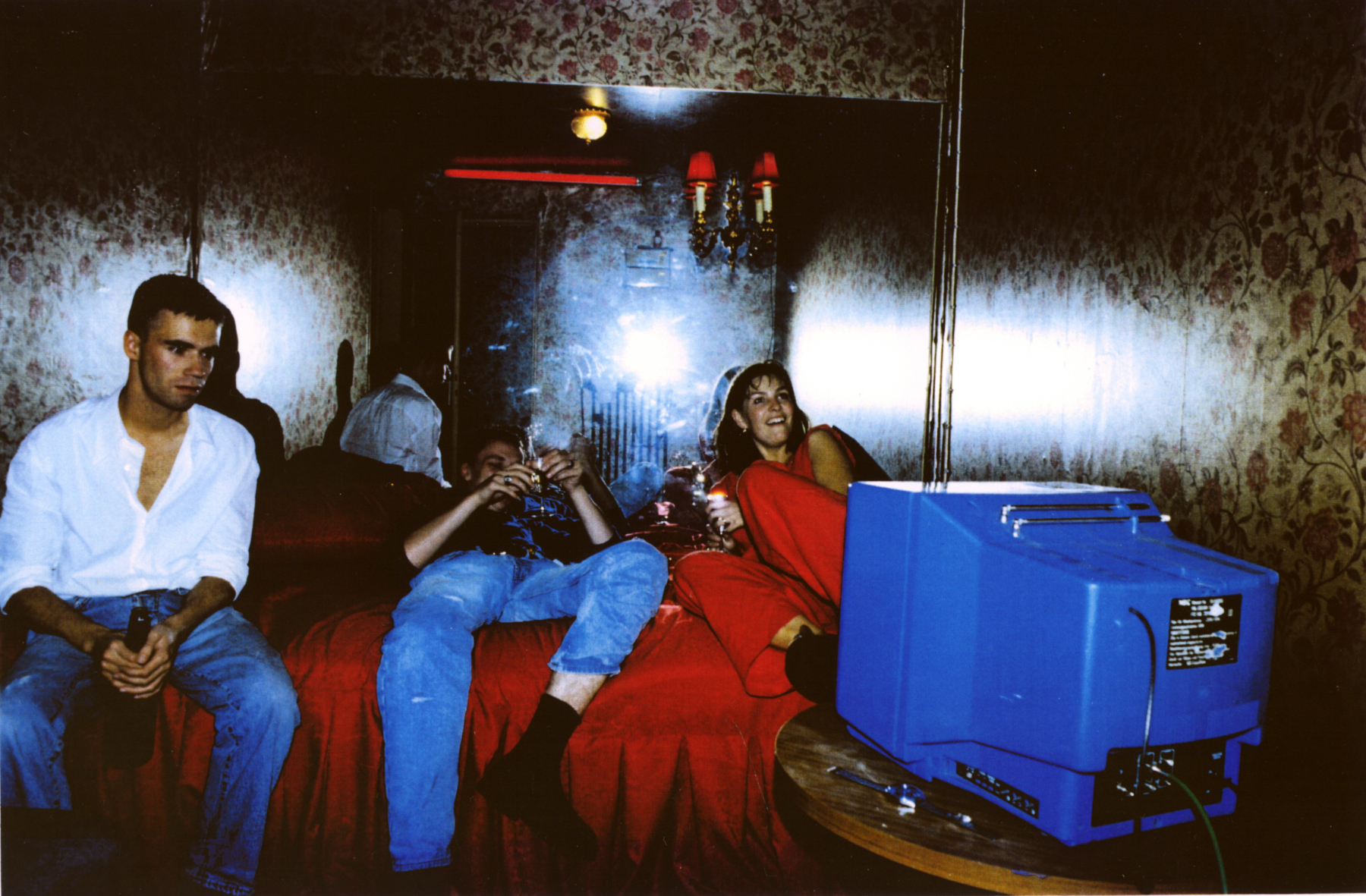 Gruppenausstellungen (Auswahl)
2018 Atlas of Commoning, kuratiert von arch+ und IFA, Kunsthaus Kreuzberg / Bethanien, Berlin
2018 f/stop Leipzig Hauptausstellung kuratiert von Anne König und Jan Wenzel
2017 Socially Engaged Art, 3331 Arts Chiyoda, Tokyo
2016 Utopian Pulse, Württembergischer Kunstverein, Stuttgart, kuratiert Oliver Ressler & Ines Doujak
2016 Let's Cultivate our Garden, Cappadox, Uchisar
2015 Cappadocia Struck, Cappadox, Uchisar
2014 Sleeping Producers, curated_by_Vienna, Charim Galerie, Kuratiert Matteo Lucchetti, Wien 2014 Utopian Pulse, kuratiert Oliver Ressler & Ines Dujak, Wiener Secession
2013 13. Istanbul Biennale, Mum, am I a barbarian? Kuratiert Fulya Erdemci, Istanbul
2013 Agoraphobia, kuratiert Fulya Erdemci, Tanas Berlin
2013 lines / Linien, kunsthaus dresden
2012 raumsichten – Topogra e der Gemeinheit,Grafschaft Bentheim, kuratiert Dirck Möllmann
2011 2 oder 3 Dinge, die ich von ihr weiss – ästhetische Positionen zur Stadtentwicklung, Ausstellung The Chain – MAP, Bachstrasse 139 – 143 Düsseldorf
2011 KÜNSTLERISCHE KOMMUNIKATION UND INTERVENTION IM SOZIALEN RAUM. Vier Bei- spiele <rotor> Graz, Österreich
2010 B1/A40 – Die Schönheit der Großen Straße, kuratiert von Markus Ambach, RUHR:2010
2009 Pudel Art Basel Hamburg
2009 Public Garden – Public Generation, Neuer Aachener Kunstverein 2009
2009 Abbellimento Strategico: Public Turbulence / Disordine in pubblico Art ISOLA ART CENTER, Mailand, curated by Bert Theis
2008 Neue Künstlergeneration ›im Tal‹ Kunstverein Hasselbach
2008 parcours interdit, Künstlerverein Malkasten, Düsseldorf
2008 Participation Galerie Martin Janda, Wien
2008 Katastrophen, NGBK, Berlin
2007 Wilhelmsburger Freitag, Kunst im öffentlichen Raum, Hamburg
2007 Präsenzproduzenten, columbus art foundation, Ravensburg
2007 Walden, Kunsthaus Dresden
2007 Shrinking Cities, Museum of Contemporary Art Detroit
2006 Impossible India, Frankfurter Kunstverein
2006 Wild Capital – Wildes Kapital, Kunsthaus Dresden
2006 ForSale, Dresden
2005 Groundworks, Miller Gallery, Carnegie Mellon University, Pittsburgh
2005 World Information City Art Walk Bangalore
2005 Migrations Kölner Kunstverein
2005 Shrinking Cities 2, GFZK, Leipzig
2004 Ambulantes. Cultura Portátil. Centro Andaluz del Arte Contemporaneo, Sevilla 2004 Shrinking Cities 1,Kunstwerke Berlin, and Halle (2005)
2002 Site-seeing, Kunsthaus Wien
2002 Info-Offspring-Boogie-Woogie, Groupproject in Public Space, Dresden
2002 Documenta 11, Kassel
2002 "Positionen 1 – 4", Kunstwerke Berlin, curated by Anselm Franke
2002 Big Social Game – Biennale Torino, curated by Michelangelo Pistoletto
2002 Ökonomien der Zeit, curated by Hans-Christian Dany Museum Ludwig, Cologne, Akademie der Künste, Berlin, Migros Museum, Zürich
2002 Gewalt ist der Rand aller Dinge, Generali Foundation, Vienna, curated by Andreas Siekmann and Alice Creischer
2002 Der 3. Sektor, Galerie für Zeitgenössische Kunst, Leipzig, curated by Barbara Steiner and Doris Berger
2001 Televisions – Kunst sieht fern, Kunsthalle Wien, curated by Joshua Dector
2001 Der 3. Sektor, Kunstverein Wolfsburg, curated by Barbara Steiner and Doris Berger
2001 Park Fiction, Arte al Centro, Cittadellarte – Fondazione Pistoletto, Biella, Italia, curated by Michelangelo Pistoletto
2001 Republiche dell' Arte: Germania – la costruzione di un immagine, Palazzo delle Papesse, Siena / Italia
2000 Werkleitzbiennale, Werkleitz
2000 Aussendienst, art-in-public-space, Hamburg
2000 Hey International Competition Style, T.E.N.T., Rotterdam
1993 Oppositionen & Schwesterfelder, Wiener Secession, Vienna; Museum Fridericianum, Kassel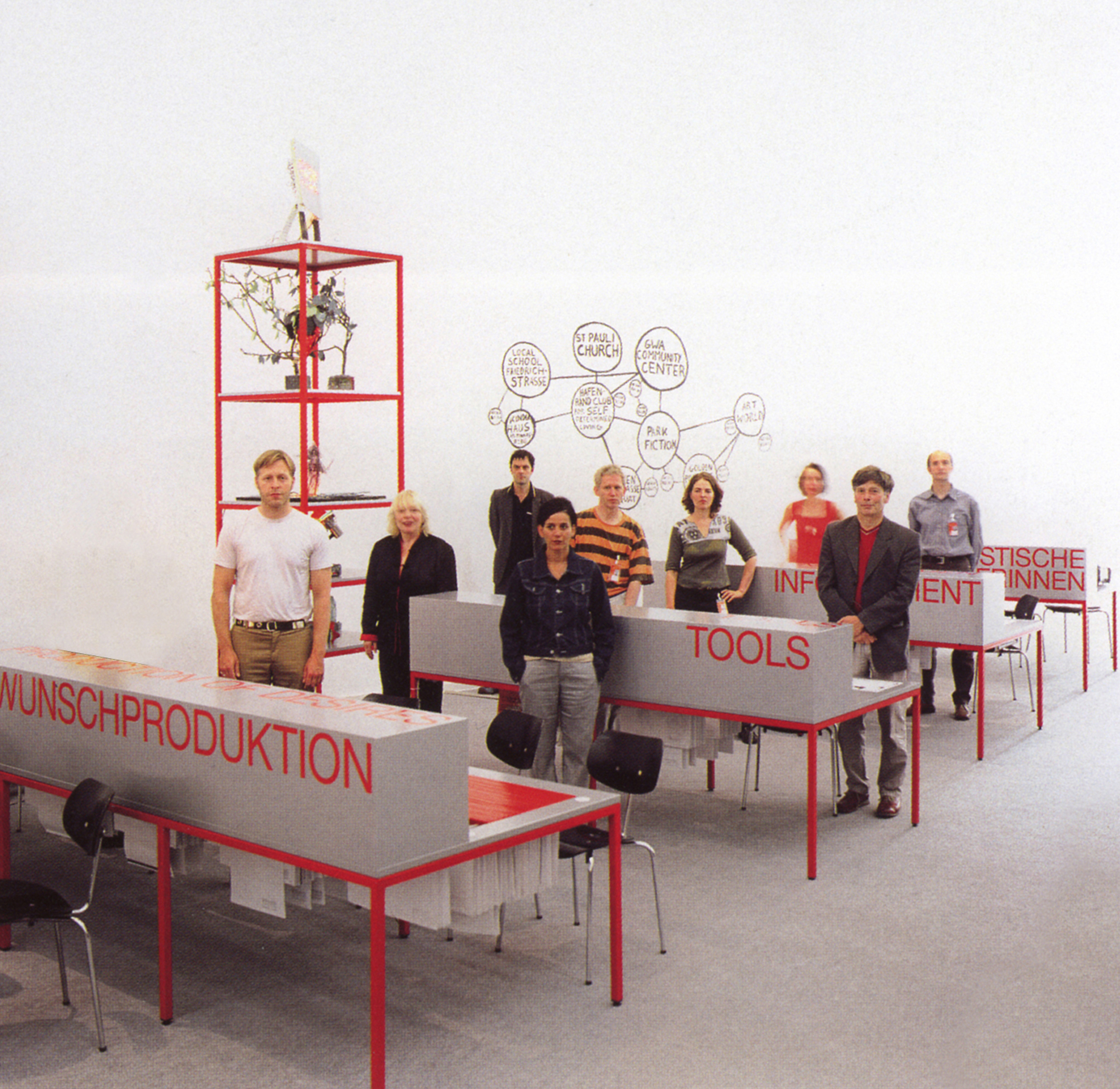 Kuratiert von Christoph Schäfer
2016 urbani7e! Housing the Many – Stadt der Vielen / Festival for urban explorations
23. September – 2. Oktober sponsored Kulturbehörde Hamburg
curated for PlanBude with Margit Czenki and Renée Tribble in cooperation with dérive – Zeitschrift für Stadtforschung (Wien)
with Zanny Begg (Sydney); Granby 4 Streets CLT (Liverpool); Initiative Haus der Statistik (Ber- lin); ExRotaprint (Berlin); Marina Naprushkina / Neue Nachbarschaft / Moabit (Berlin); Grand- hotel Cosmopolis (Augsburg); Doris Kleilein (Berlin); Andrej Holm (Berlin); XYZ Open City (Hamburg); Angelika Levi (Berlin); gaupenraub architects (Vienna); Michael Klein (Vienna); Booty Carrell, Cindy Looper, L.C. Knabe, Astral Taxi (Hamburg); United People, Schwabing- grad Ballett & Arrivati (Hamburg) and many more
supported and hosted by Gängeviertel, Hamburg supported by Curating the City, Hamburg
2014 Salon Public Happiness
Exhibition and Talks as part of Utopian Pulse curated by Oliver Ressler and Ines Doujak with: Videoccupy, Istanbul; Megafonchor / Sylvi Kretzschmar; Esso-Häuser Film Team / Irene Budde, Olaf Sobczak; PlanBude; Echohäuser; Die Goldenen Zitronen; Wiener Secession (2014); Württembergischer Kunstverein Stuttgart (2015)
2014 Platforms of Urban Imagination / Konferenz curated with Margit Czenki
ContainerUni / Zeppelin Universität Friedrichshafen
with: CAMP / Shaina Anand, Bangalore; Teddy Cruz / Fonna Forman, San Diego; Prof. Axel Kufus, UdK Berlin, Design Reaktor Berlin; Markus Müller, Architect, Präsident Architekten- kammer BW,Friedrichshafen; Iris Dressler, Director Württembergischer Kunstverein Stuttgart; sponsored by Zeppelin Universitätsgesellschaft and Architektenkammer / Chamber of Archi- tects, Baden-Württemberg
2006 Park Fiction – Umsonst und Draussen / Conference
with: Dr. Brigitte Franzen; Prof. Grant Kester, UCLA San Diego; Anne Querrien, Paris; Prof. Dr. Nina Möntmann; Wanda Wieczorek; sponsored and commissioned by Kulturbehörde Ham- burg
2003 Unlikely Encounters in Urban Space
Exhibition and Conference and Tour: Park Fiction Hamburg, Kunsthaus Dresden, Volksbühne Berlin curated with Margit Czenki, Christiane Mennicke
with: Ala Plastica, La Plata; Maclovio Rojas und borderhack, Tijuana; Sarai, Raqs Media Collective, Cybermohalla, Delhi; Galerie für Landschaftskunst, Hamburg; LIGNA, Hamburg; Isola Art Center, Bert Theis, Milano; Schwabinggrad Ballett sponsored by Kulturstiftung des Bundes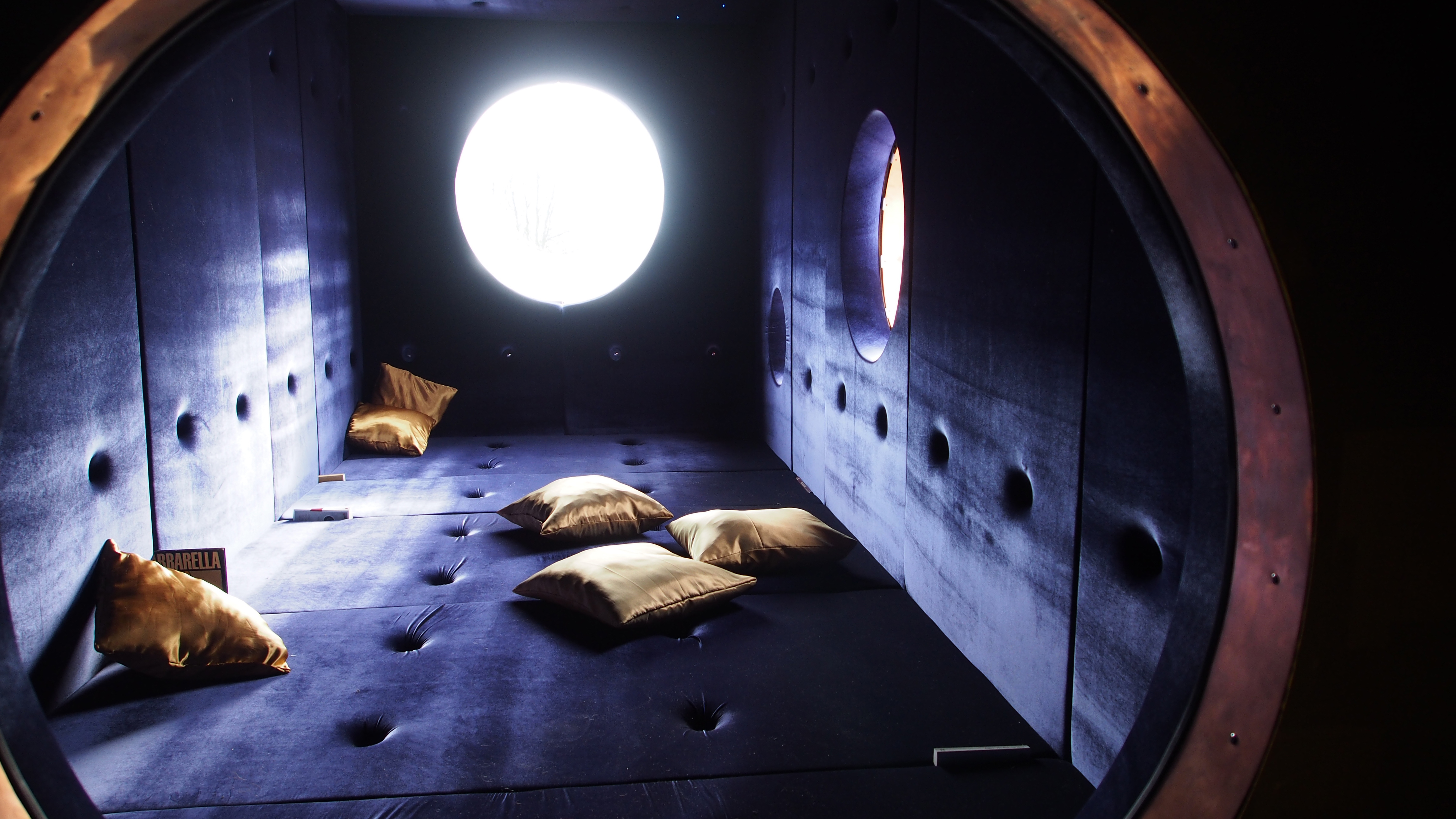 Awards, Grants, Auszeichnungen
1993 Hamburger Arbeitsstipendium für bildende Kunst
1994 Lichtwark Stipendium (mit Cathy Skene)
2003 Reisestipendium des Landes NRW nach Delhi/Indien
2014 Edwin-Scharff-Preis des Hamburger Senats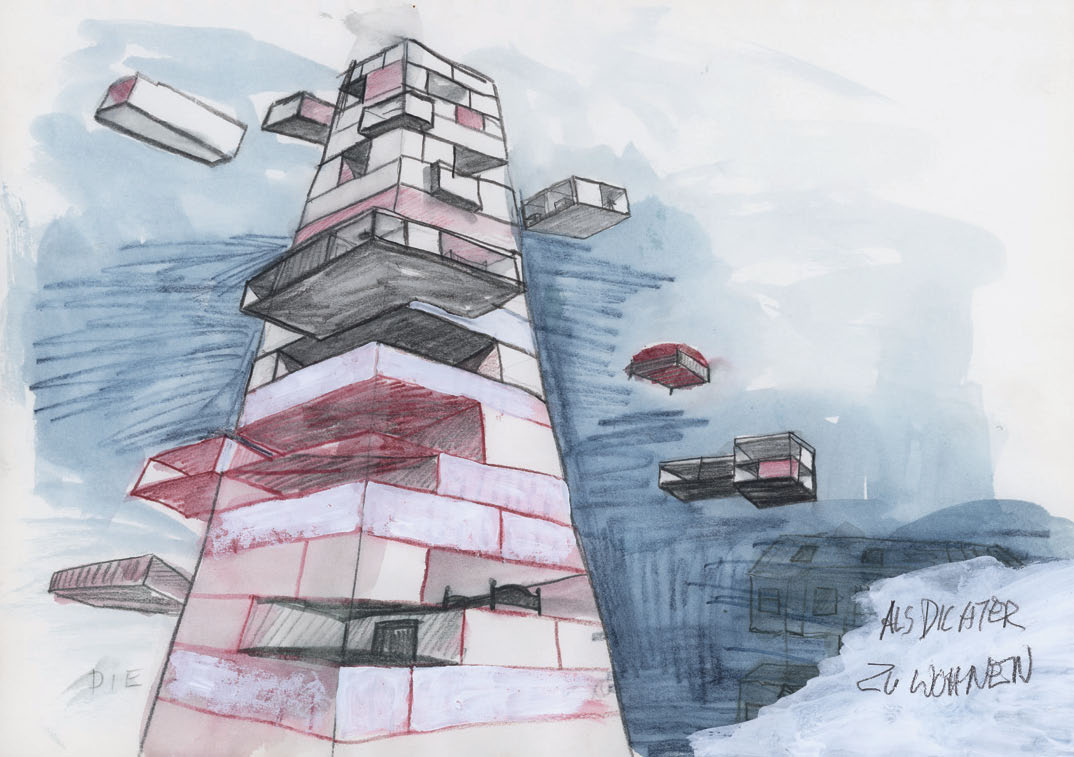 Lehre, Seminars, Workshops
2003 Guest Lecturer at Akademie der Künste Vienna
2005-15 Guest Lecturer at Zeppelin Universität, Friedrichshafen
– Communication and Cultural Management
– Labor für implizites und künstlerisches Wissen / Creative Performance / Laboratory for implicit and artistic knowledge
2006 Associate des STUDIO for Creative Enquiry, Carnegie Mellon University, Pittsburgh.
2009 Talk, MIT program in art, culture and technology, Massachussettes Institute of Technology, Cambridge/Boston
2010 University Ulyanovsk, Art in Public Space workshop in cooperation with Goethe Institut 2011 Drawing as Desiring Machine, Internationale Sommerakademie Salzburg
2011 Lehrauftrag Installation/Space, Kunsthøjskolen i Holbæk, DK
2012 Professur drawing, Internationale Sommerakademie Salzburg
2012 Lehrauftrag Malereiklasse, Kunsthøjskolen i Holbæk, DK
2014 Guest lecturer, Jutland Art Academy, Arhus
2014-15 Angewandtes Studierendenseminar: Cultural Planning for Ravensburg / Kulturplan Ravensburg im Auftrag der Stadt Ravensburg with Margit Czenki, Prof. Martin Tröndle, Dieter Haselbach
2016 Guest lecturer, Studiengang Kultur der Metropole / Cultures of the Metropolis, HCU Hafencity University, Hamburg
Talks, Vorträge (Auswahl)
2016 Raumstrategien, Kunsthochschule Weißensee
2015 Kann Gestaltung Gesellschaft verändern? forum bauhaus, Haus der Kulturen der Welt Berlin
2014 Biennials: Prospect and Perspectives, ZKM, Karlsruhe
2013 The Creative Time Summit, Creative Time, NYU Skirball Centre, New York City
2013 The Istanbul Biennial Public Programme, IKSV, Istanbul
2012 Royal Academy of Art Stockholm
2012 Design Centrum Malmö
2012 Why design? HfbK Hamburg
2011 Württembergischer Kunstverein Stuttgart
2011 ÖGFA, Österreichische Gesellschaft für Architektur, Wien
2011 Rotor, Graz
2010 Det Fynske Kunstakademi, Odense
2010 Hebbel am Ufer, Berlin
2010 HMKV Dortmund
2009 MIT program in art, culture and technology, Massachussettes Institute of Technology, Cambridge/Boston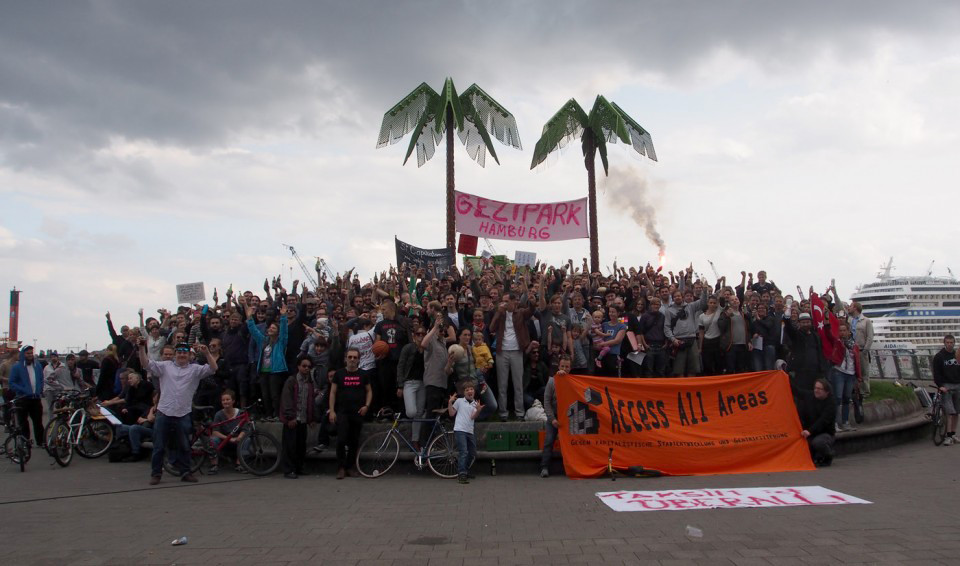 Eine ausführliche Beschreibung der Arbeiten von Christoph Schäfer, Besprechungen, die üblichen Listen und detaillierte Biografie in englischer Sprache finden Sie hier. Find a detailed description of Christoph's work in English here.