English Deutsch

Christoph Schäfer
Bostanorama
20 February–21 March 2015
Selekta Studio 1
Bernhard-Nocht-Str. 67
20359 Hamburg
Germany
Opening: Thursday Februar 19, 20:00
Award Presentation: Senator for Culture Prof. Barbara Kisseler
Laudatory Speech: Fulya Erdemci, Curator of the 13th Istanbul Biennial
DJ: Jojo, Golden Pudel Klub Hamburg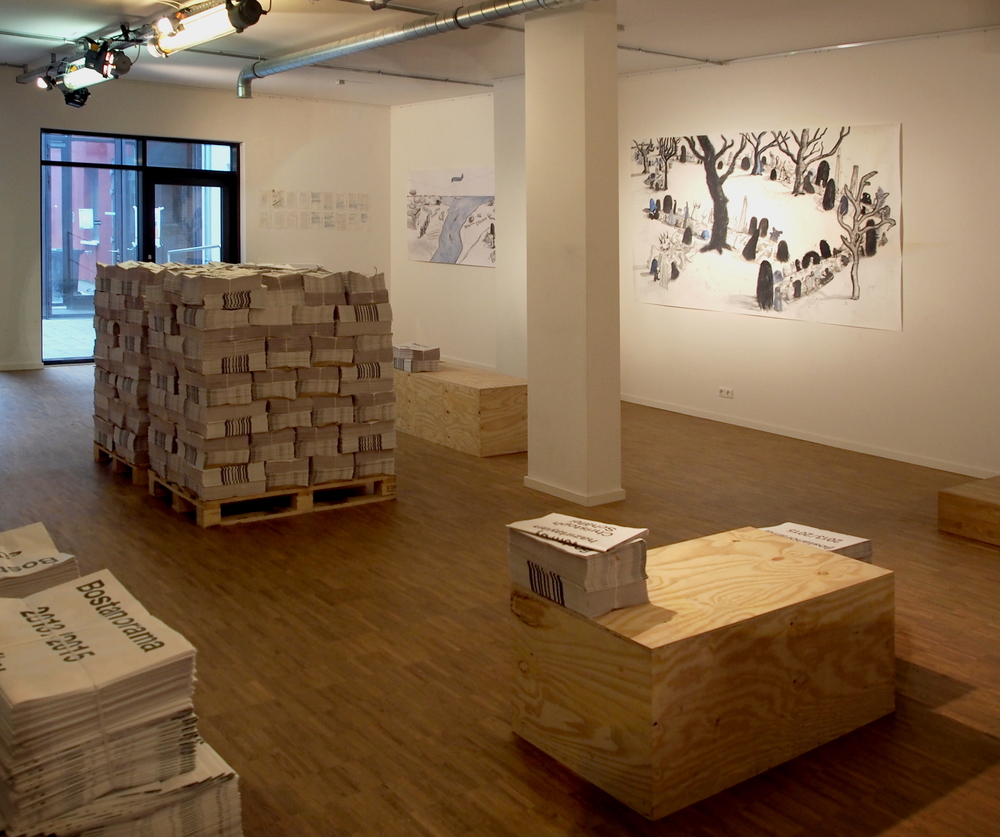 Dear Mankind!
At the instance of the Edward Scharff Prize being awarded to Christoph Schäfer, the artist will present the very first single show in his hometown Hamburg ever. He will show the nearly complete series of drawings, Bostanorama, which he produced for the last Istanbul Biennial. Opening this Thursday, the exhibition is in a rather large back-room of a record store in St. Pauli, called Seleketa Studio One. The exhibition will be accompanied by a catalogue in form of a newspaper. Published by Spector Books Leipzig in an edition of 10.000 copies, it contains poster sized prints of drawings, as well as an essay by the artist in German, Turkish and English translations. The text kicks off like this:
"The occupation of Gezi Park by several hundred people in 2013 sparked off the biggest protest movement in Turkish history. The drawings and notes on these pages circle this event, which mark the beginning of a historic turn. So far, almost nothing has been achieved. The character of this movement, however, heralds important news for emancipatory movements worldwide."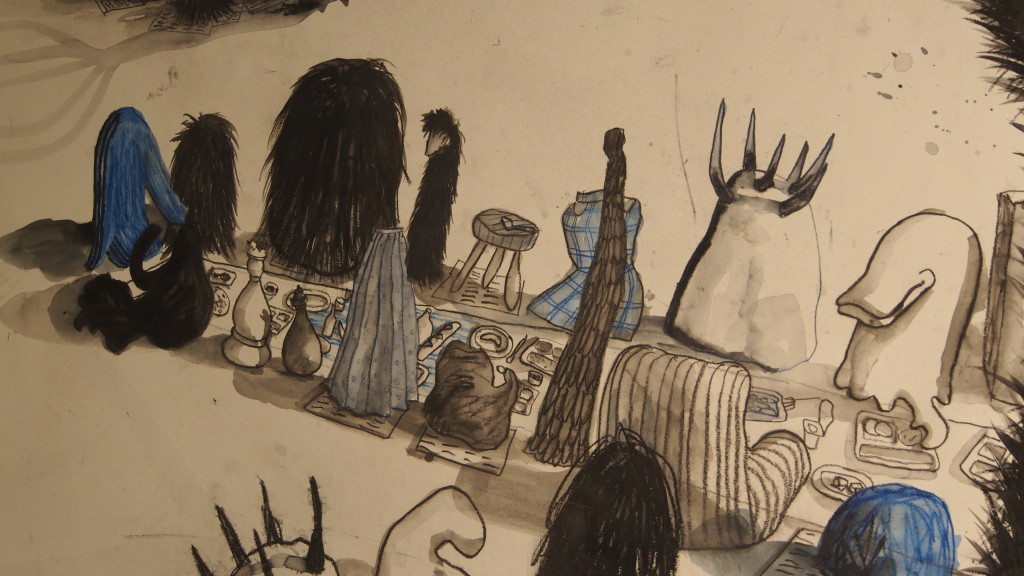 "Christopher's drawings are like intricate mental images of lived experiences, mostly resonating his unexpected encounters and stories in urban and political contexts. Moreover, they embody his sharp reflections on the cities….",  writes Istanbul curator Fulya Erdemci, "Thence, the rendering of drawings also ranges variedly from immediate snapshot aesthetic to ancient travellers' recordings, from abstract maps to cartography, from aerial to microscopic viewpoints, from humble doodling to elaborate mastery of line and composition. The humorous, yet, subtly complicated thoughts are articulated in an apparently intentional casualness, immediacy and simplicity, which in turn, creates an intimacy between the drawings and the onlooker. In combination with the lines and figures, often we come across letters, words and sentences that are depicted as 3 dimensional forms sometimes alluding to the buildings, creating streets and lining city contours, or connecting seemingly unrelated subjects, as if they are the embodiments of thoughts appearing from a chaotic flux into meaning."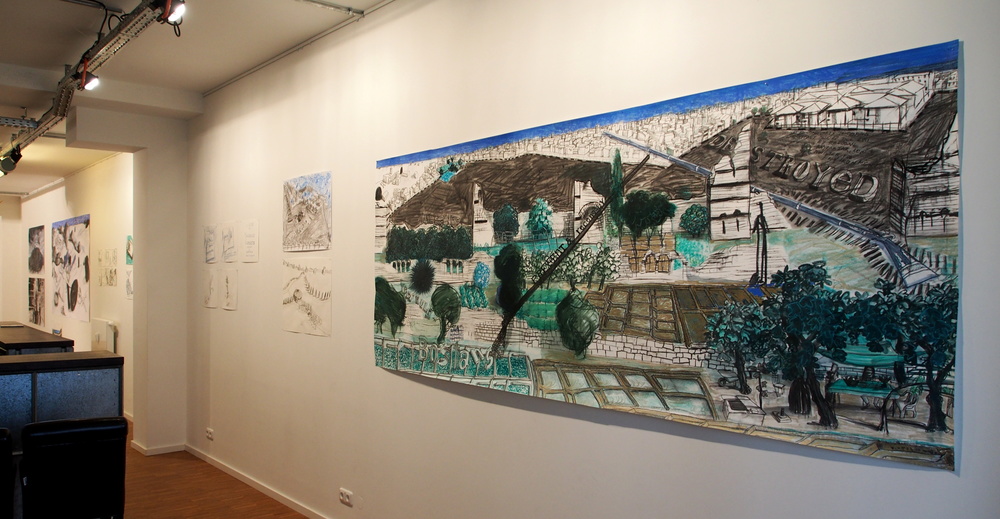 The exhibition and newspaper are published in connection with the Edwin Scharff Prize being awarded to Christoph Schäfer by the Hamburg Senate. Schäfer became known through his works on cities and in public space. Through his work with the collective Park Fiction project, shown in Documenta11 in 2002, and his book Die Stadt ist unsere Fabrik / The City is Our Factory (Spector Books, 2010), he became known to an international audience. Together with Margit Czenki and quartiervier architects he designed the ContainerUni, a temporary campus for Zeppelin University. In 2013 his drawings were exhibited in the 13th Istanbul Biennial. Last autumn he subcurated the Salon Public Happiness in the Vienna Secession. Currently he is part of the team of PlanBude, organising the community planning process for the Esso-Houses at the Reeperbahn.
Christoph Schäfer (b. 1964) lives and works in Hamburg.
Publication
Designed by Janos Szeymies and Anne Büttner, the 32-page Newspaper with some 40 coloured prints and a text of the artist in German, English and Turkish language is published by Spector Books Leipzig, .
Opening: Thursday Februar 19, 20:00
Award Presentation: Senator for Culture Prof. Barbara Kisseler
Laudatory Speech: Fulya Erdemci, Curator of the 13th Istanbul Biennial
DJ: Jojo, Golden Pudel Klub Hamburg
Exhibition: 20 February–21 March 2015
Opening Hours: Thursday & Friday 15:00 – 20:00, Saturday 13:00 – 20:00 
Admission is free