Vandhave i Køge / Køge Watergarden, Christoph Disco Schäfer 2021 for Hummings curated by Fulya Erdemici and Ulrikke Neergaard for KØS – Museum for Public Art, Køge, DK
Køge Water Garden is a series of 10 billboards placed in an area between the Marina and the North Beach of Køge. Seeing this land on a first walk in Køge with curator Fulya Erdemici, the artist was attracted by the freshly filled and leveled land – suspiciously empty land.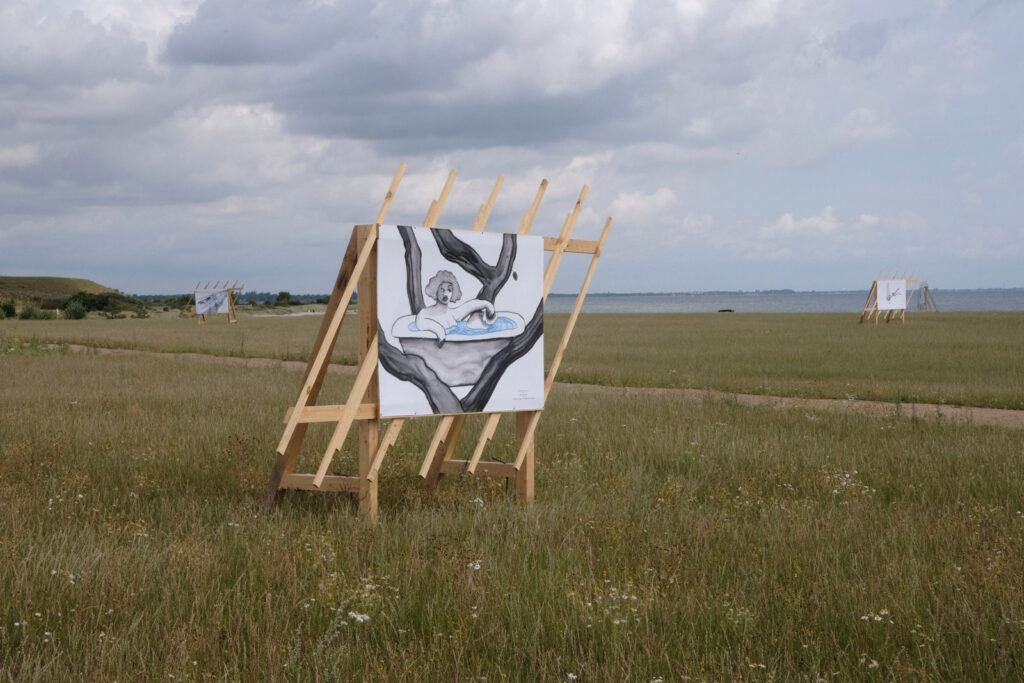 "Vandhaven i Køge" takes rumours about a planned waterpark as a vantage point for drawings unfolding relationships between people, parks and water, an interplay between symbolic worlds and earthly desires, between urgent ecologies and hedonistic pleasures, trees and songtitles, high-tech and simplicity, swamps and swimmers. This patchwork of possibilities dances on billboards over the freshly leveled plateau, contrasting the act of bulldozing, that so drastically speaks about the capitalist fantasy to reduce the compexity of possibilities of this land to only one possibility: that land becomes location value, becomes a real estate commodity.
"Vandhaven i Køge" also refers to fellow artists Annette Wehrmann's piece "Aaspa"*, which combined a critique of neoliberal urban development with references to the paintings Fountain of Youth by Lucas Cranach the Elder and Garden of Earthly Delights by Hieronymus Bosch. While technically the eternal youth hoped for in the historic "Fountain of Youth" paintings is becoming a highly problematic social darwinist possibility of perfection for the wealthy, these drawings suggest a different way, refering to symbolic meanings of water in many cultures as a medium of connectedness between living beings and contexts as well as to possibilities of different relationships between people and people and animals and ecologies.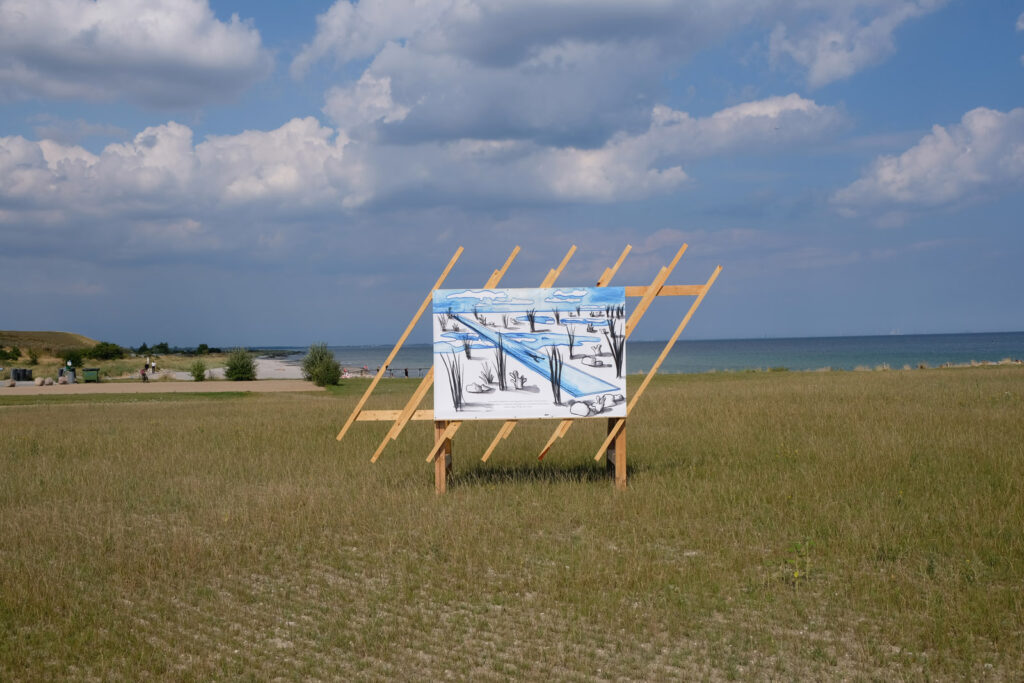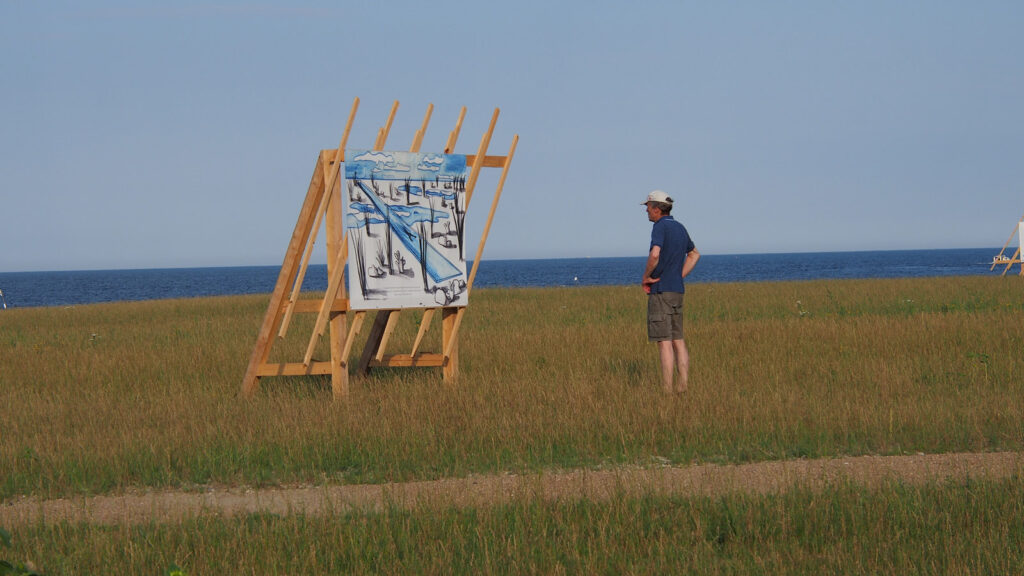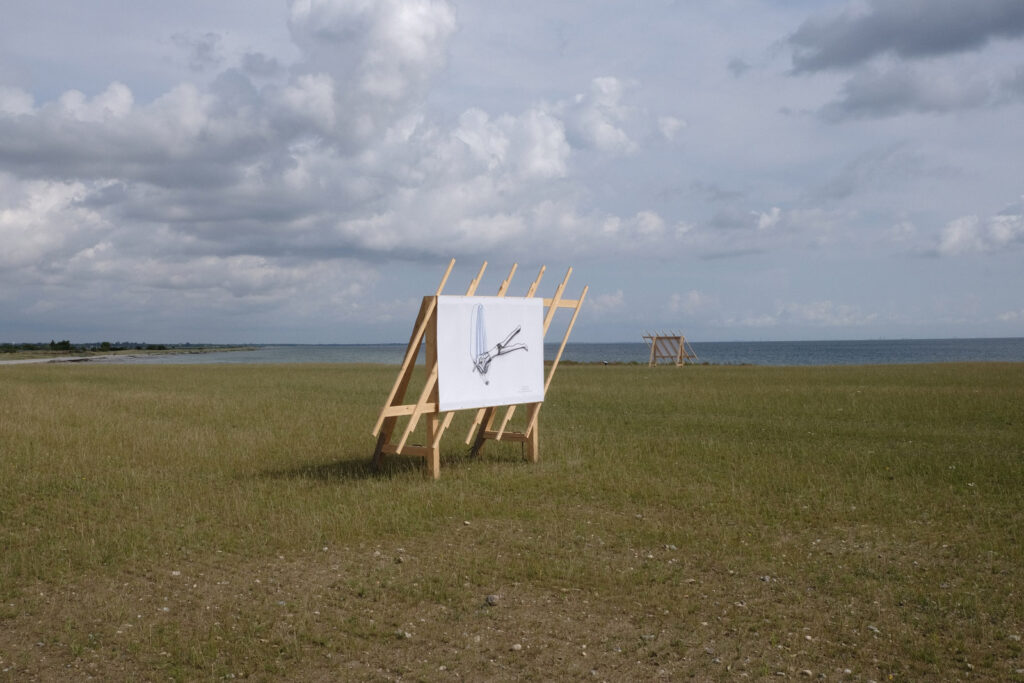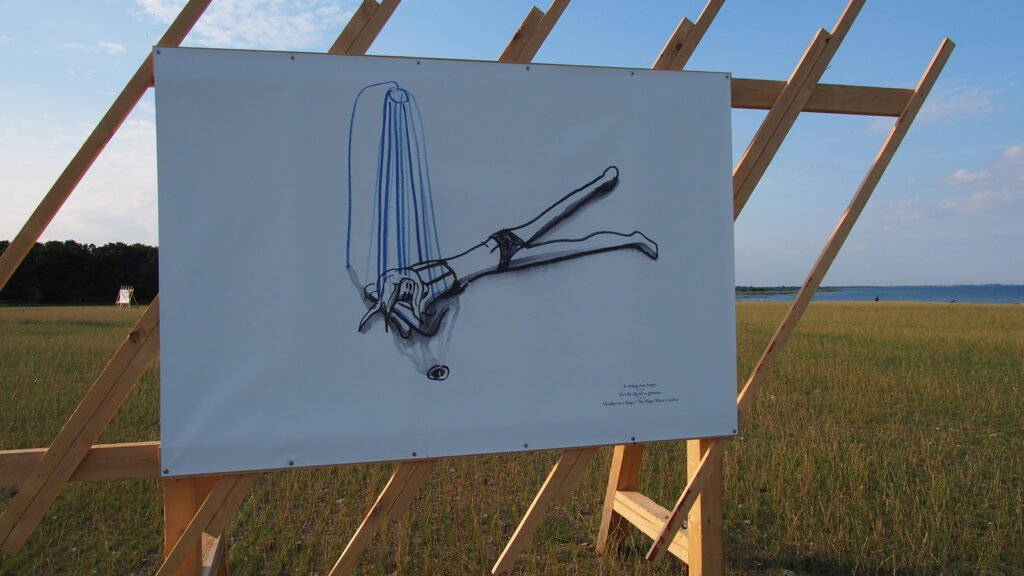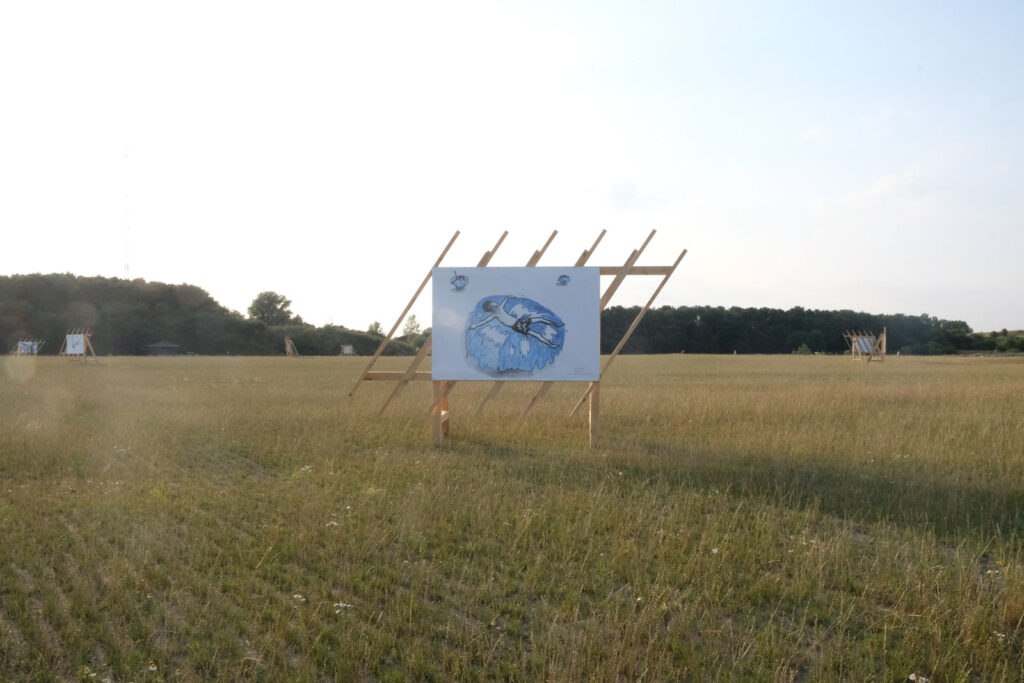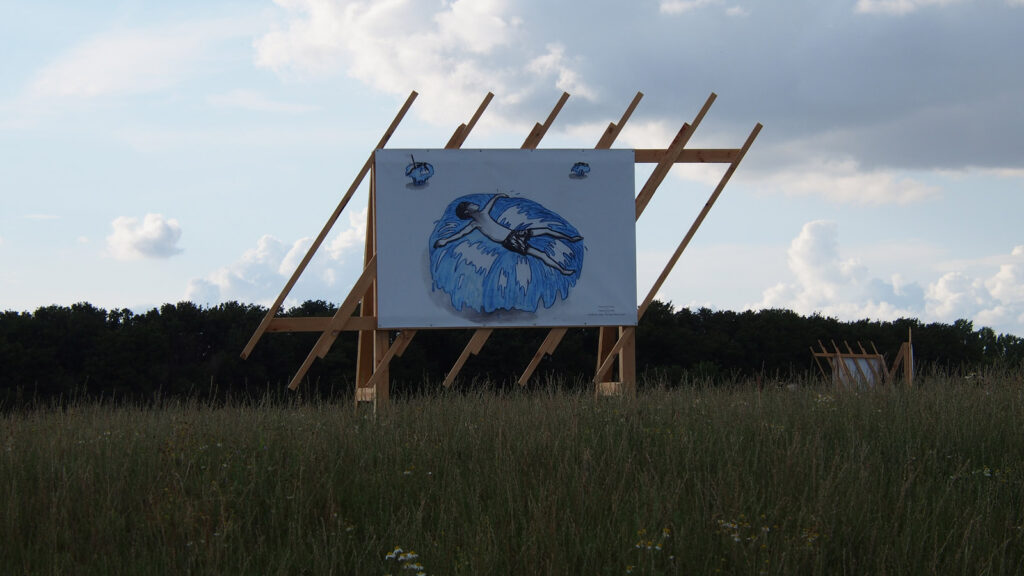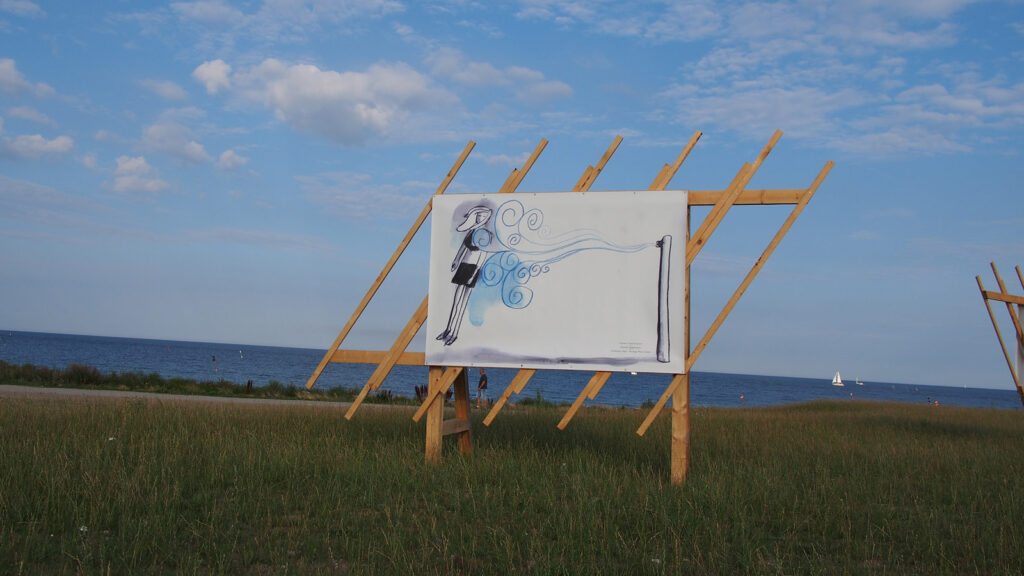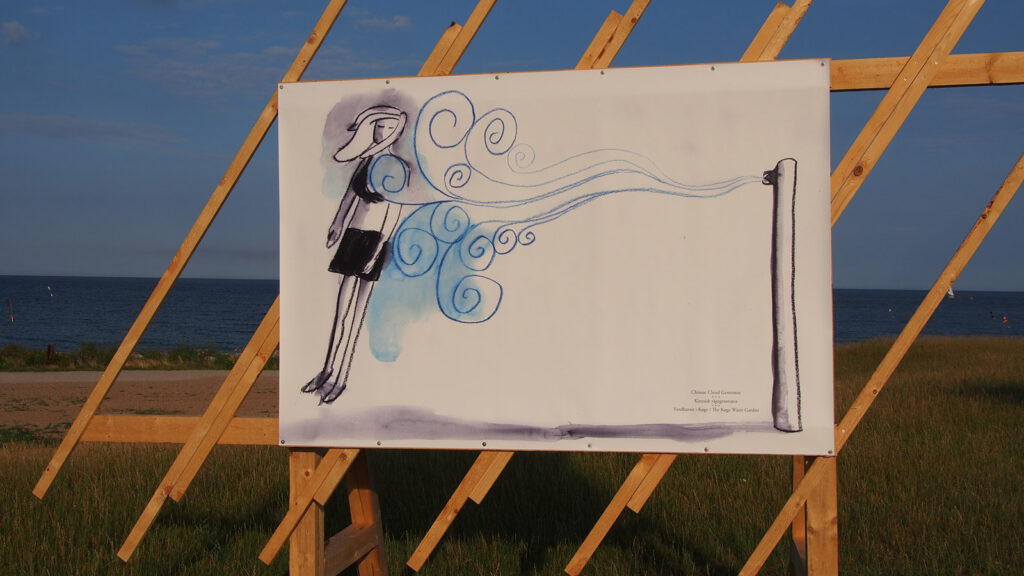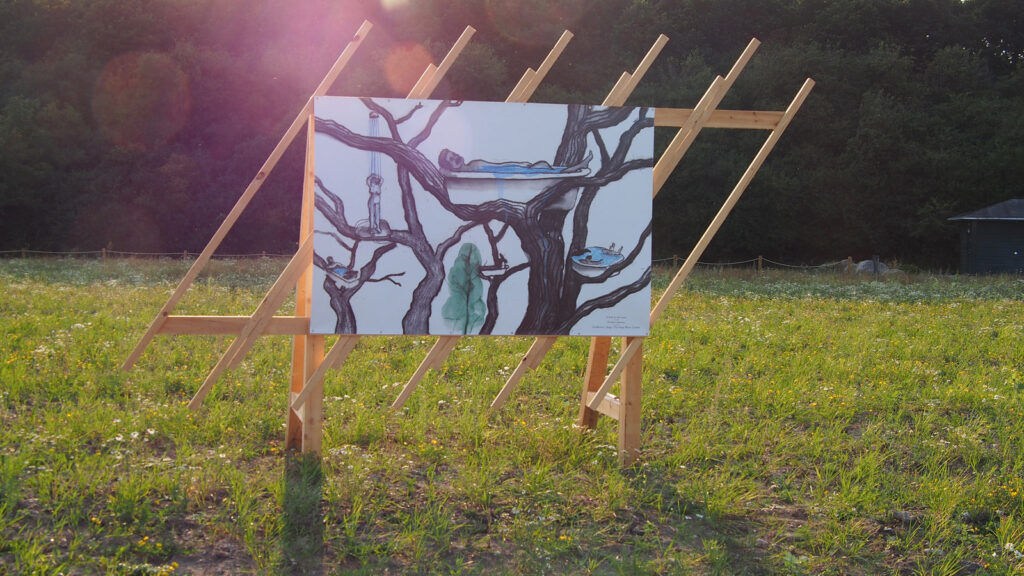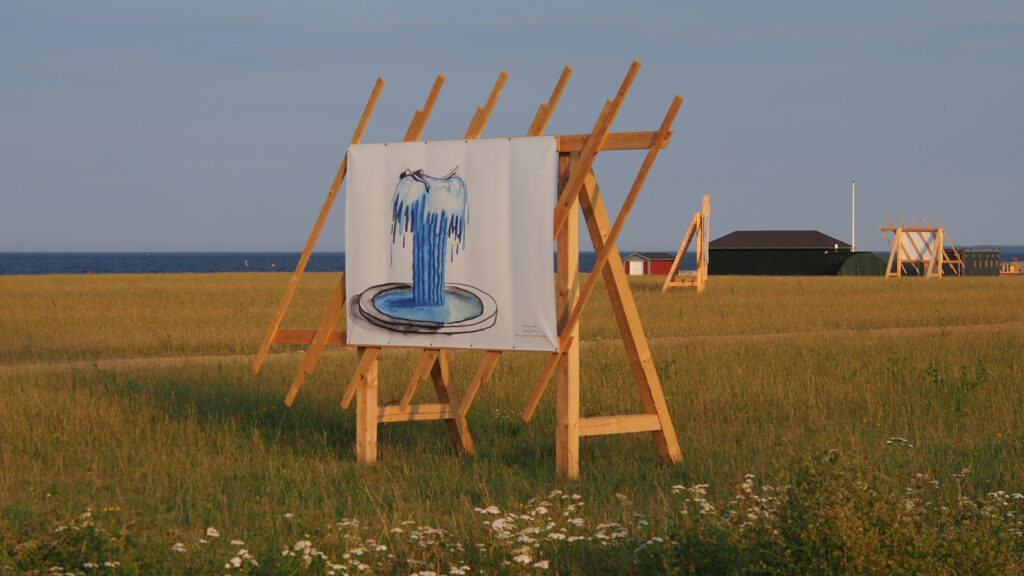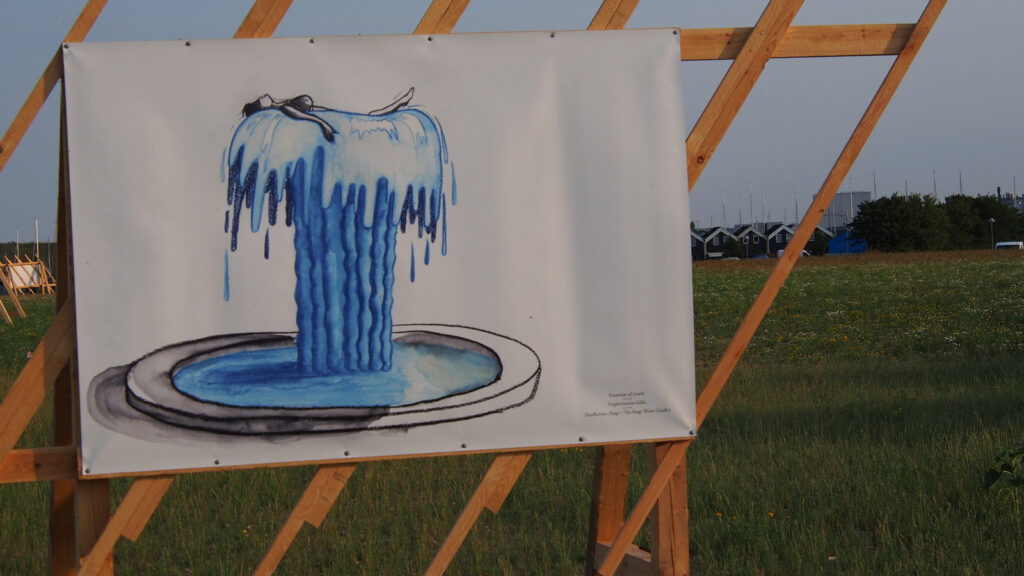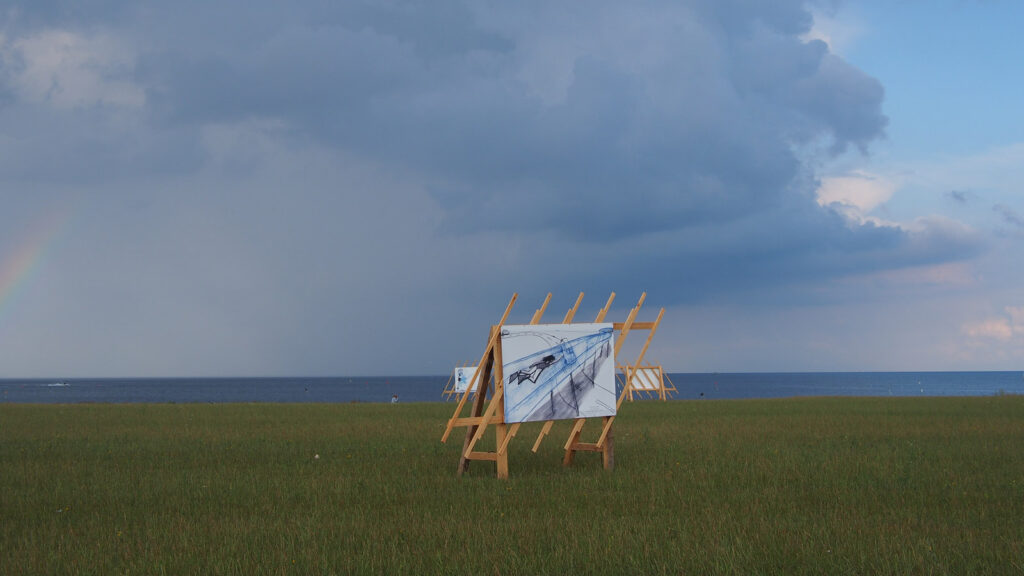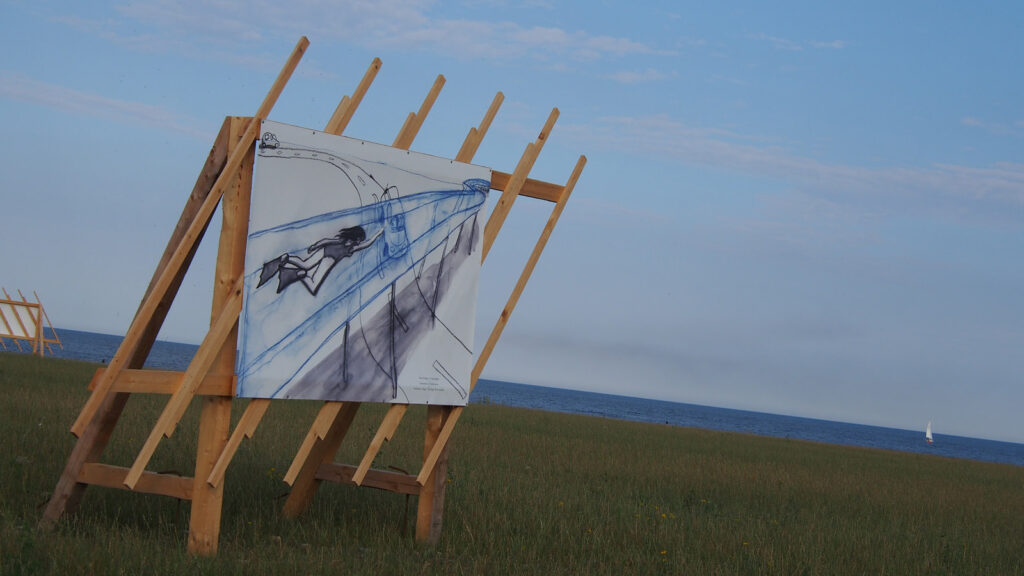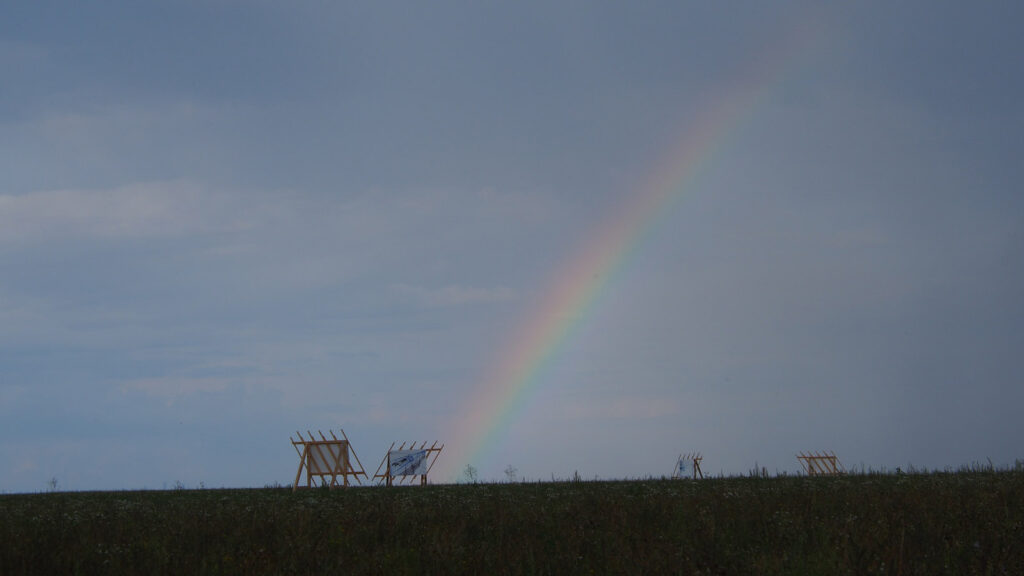 * "In 2007, as part of the sculpture projects in Münster, she closed off the riverbank popular with walkers and cyclists to set up an allusive construction site there, the "Aaspa". Here, in a rarely understood way, she interwove the privatization of public space (and happiness) with a history of utopian architecture and Earth Art: Richard Long was quoted almost verbatim in an Earth Circle. While the enlightened visitors still knew how to read the negative gesture of blocking the shore, the artist's hand-painted construction site signs met with incomprehension in progressive art circles: one expected the innocuous visual language of the fake – and thus many missed another , deeper level of this work, which speaks of the conditions of happiness." Schäfer, Christoph, in: Rejecting the impositions of the world with a majestic gesture – Obituary for Annette Wehrmann, Springerin, Heft 3, 2010
Translated with www.DeepL.com/Translator (free version)