metroZones präsentiert: Mapping along. Ränder des Widerstreits aufzeichnen. Kunstraum Kreuzberg/Bethanien, Berlin, 16. April bis 13. Juni 2021
Mapping as artistic research and as an image- and space-producing practice is at the core of the exhibition Mapping Along at Kunstraum Kreuzberg/Bethanien. The exhibition brings together selected mappings that metroZones has created during its explorations of recent years and juxtaposes them with invited international positions. All of the works presented share a focus on tracing and materializing urban conflict situations and resistance.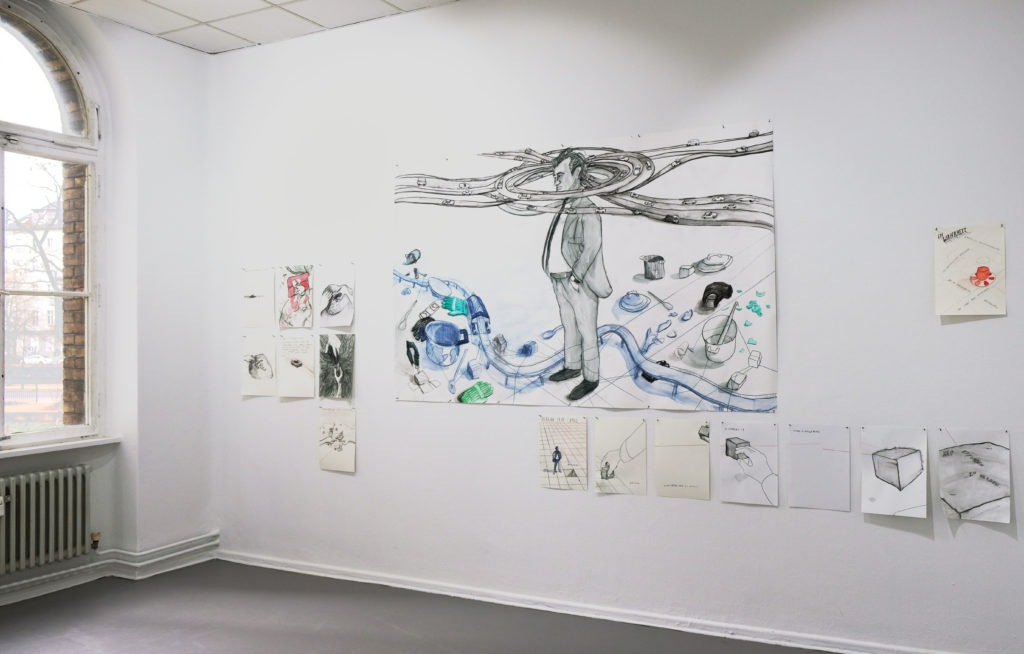 "Diese Zeichnung für "mapping along" von metrozones im Kunstraum Kreuzberg/Bethanien wurde gerade durch das Bundesverfassungsgericht wieder aktualisiert, das mit dem Berliner Mietendeckel eines der wenigen brauchbaren Gesetze der letzten Jahrzehnte kassiert hat: Auf der großen Zeichnung repräsentiert der Autobahnknoten (1961 an Stelle von Kreuzberg geplant) den dominierenden, zerteilenden, ordnenden und unterwerfenden Zugriff der globalen Ebene G (BGB, Kapital, Stadtplanung) auf die Stadt. Der Kopf des Planers steckt noch voll im Autozeitalter, die Füße stehen in dem durch seine Planung gefährdeten Stadtteil, in dessen Wohnungen sich die Gegenmacht der Ebene klein p (des privaten) formiert (Kommunen, Hausbesetzungen, migrantische Politik und Geschäftsgründungen, abweichende Genderpraxen, explosive Musikkultur). Die Töpfe und Löffel des Alltags, die in der Hönkelbewegung des Jahres 1987 zu einem politischen, lärmenden Instrument wurden, werden auch heute Abend wieder auf die Straßen gehen: Gegen die Unterwerfung des städtischen Alltagslebens unter die nationale Gesetzgebung!" (Christoph auf facebook am 15. April 2021)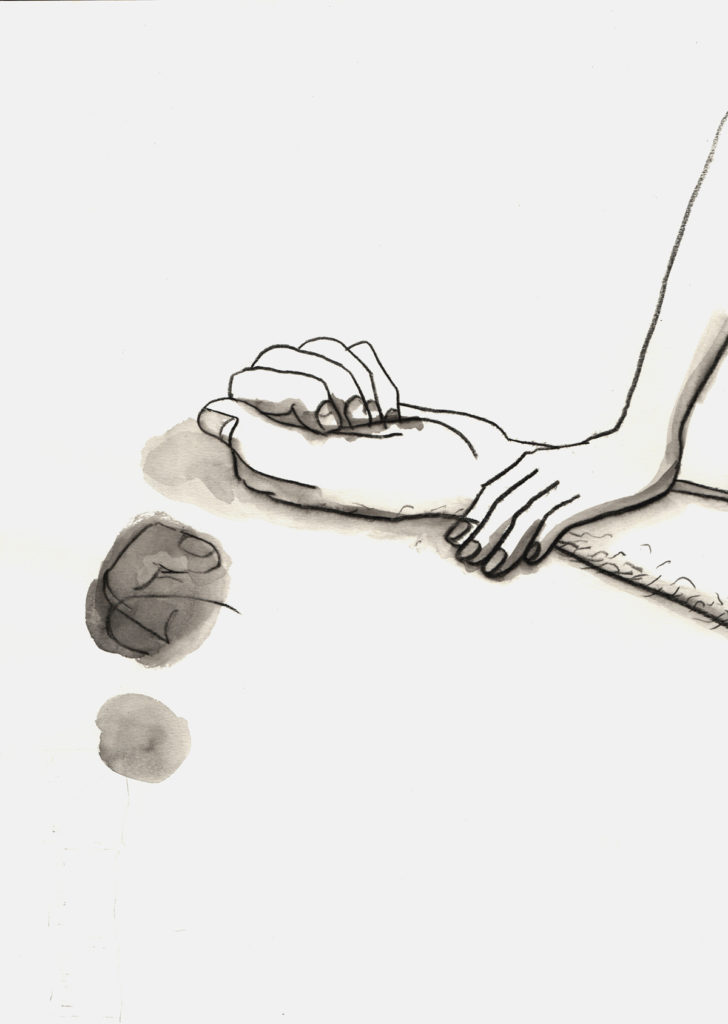 "Leute, die über Revolution reden, oder über Klassenkampf, ohne sich dabei explizit auf das alltägliche Leben zu beziehen, die nicht verstehen, was subversiv an der Liebe ist und was positiv ist an der Zurückweisung von Beschränkungen, solche Leute haben eine Leiche in ihrem Mund."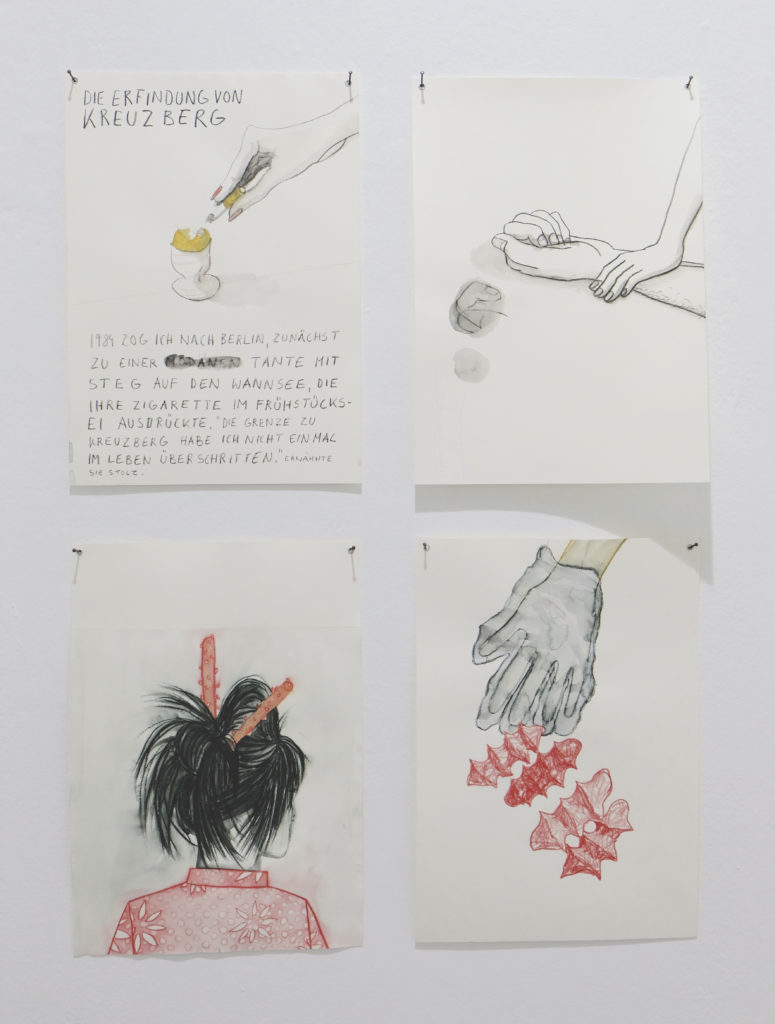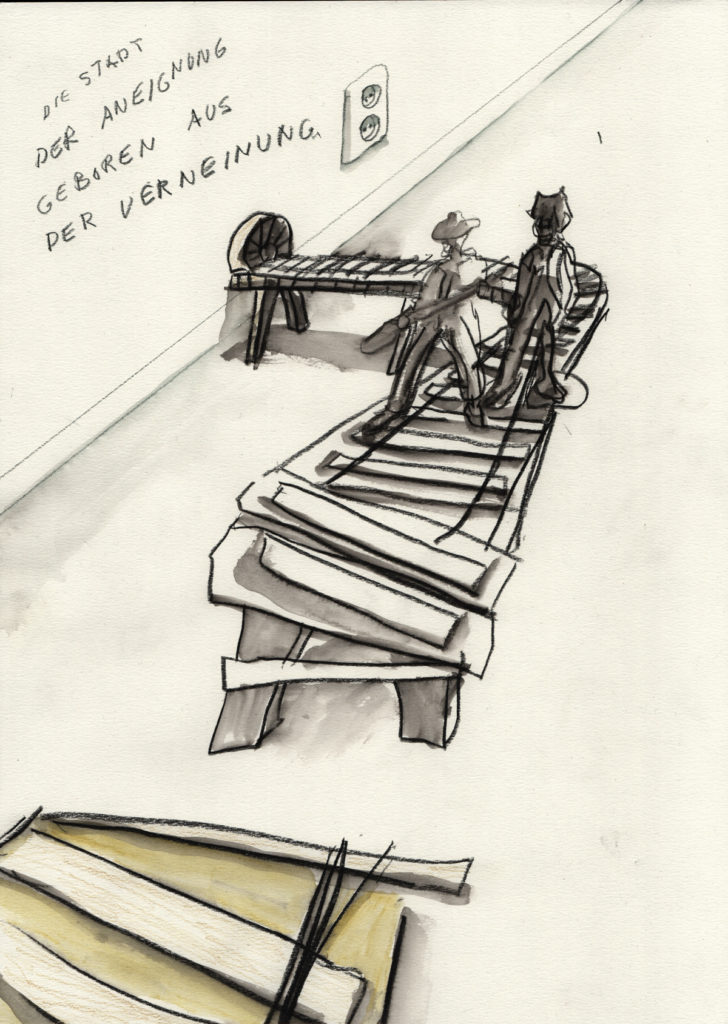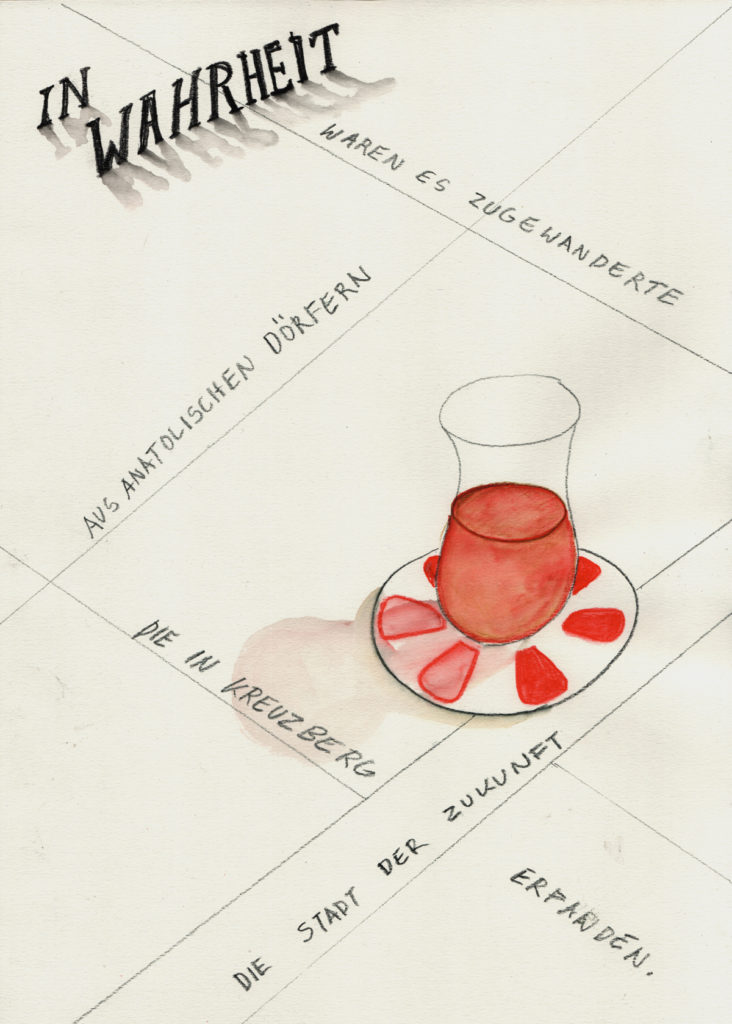 metroZones and guests: Berlin vs. Amazon, Larissa Fassler, Gerda Heck, Im Dissens (Dagmar Pelger/Stefan Endewardt/Joerg Franzbecker/Dagmar Pelger), Daniel Kötter, Peter Spillmann/MigMap, Pedro Ceñal Murga, Katharina Pelosi, Christoph Schäfer, Denise Scott Brown/Jeremy Tenenbaum, Tytus Szabelski et al.