Installation, Christoph Schäfer, Cathy Skene, Diskothek Unit, Talstrasse, Hamburg St. Pauli, 1989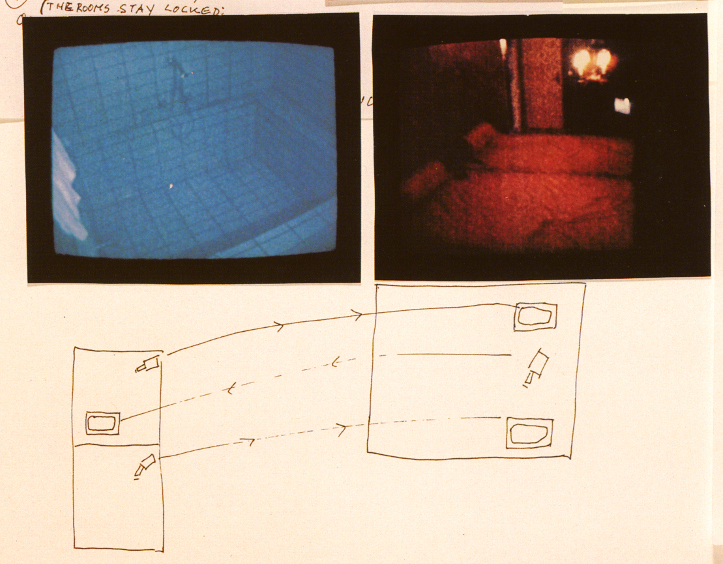 Two rooms, a former separée and an adjoining  lust-bath, secret rooms in the back of the acid house club Unit, were refurbished and equipped with video cameras. The images were transferred onto monitors in the disco, and vice versa, the images from the disco into the rooms. The installation created a situation, where the  intimate private space was interwoven and confronted with the collective space – and it's promises.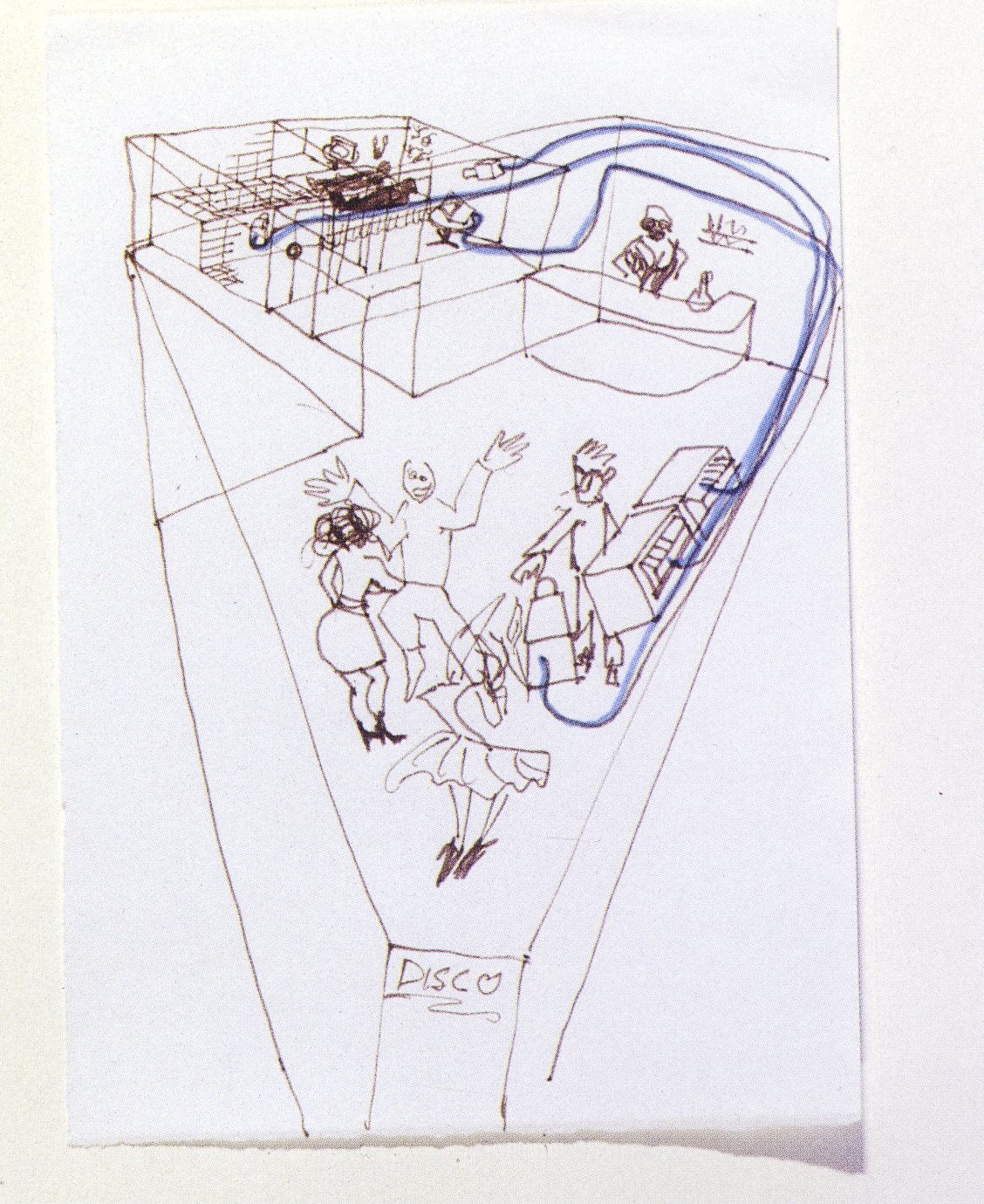 The installation also confronted the clubs recent past as strip joint and brothel with it's present, and thus, the unfullfilled promises of the just-passed era, with the emerging club- and rave culture with it's future potentials.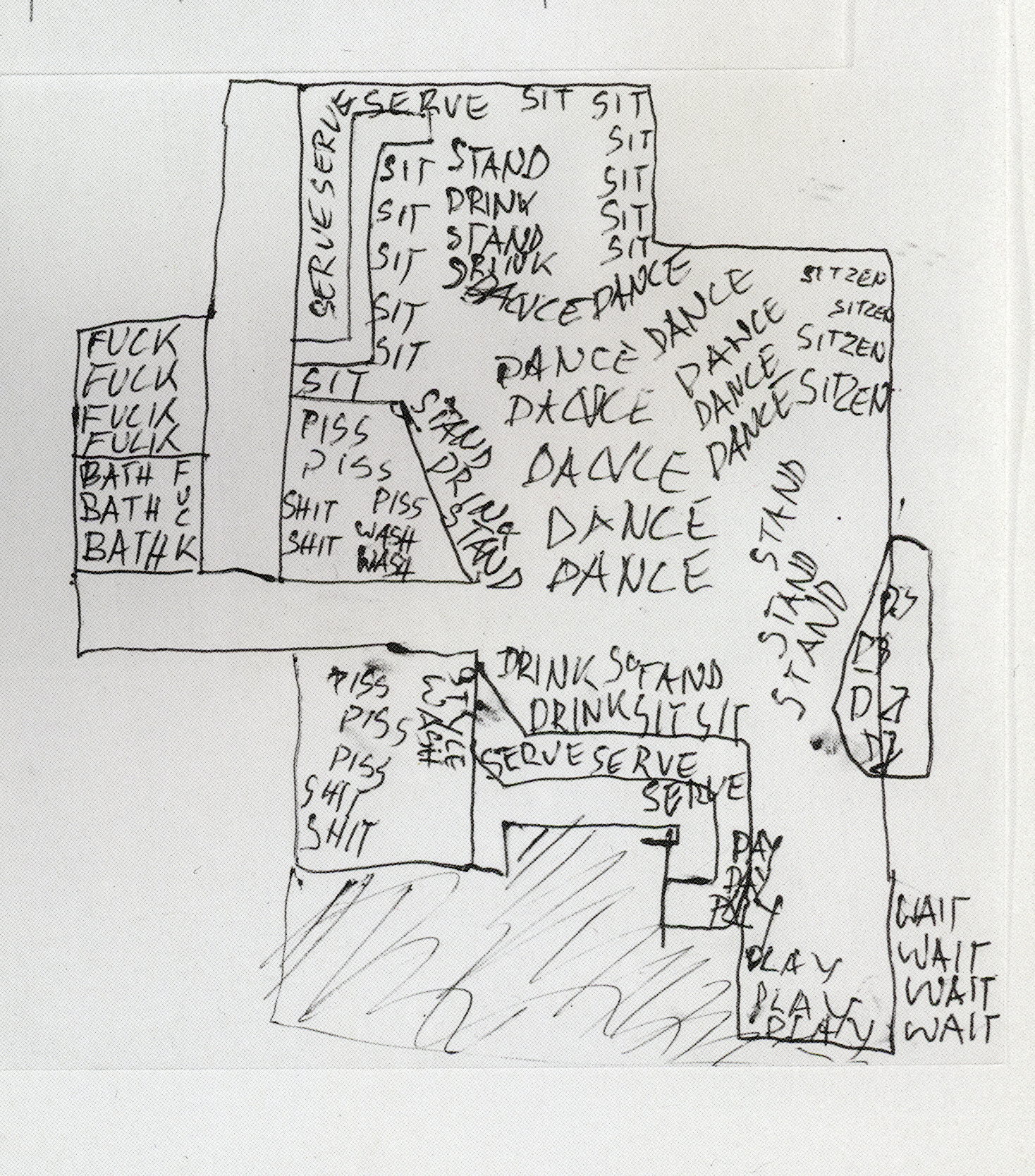 The artists created an invitation system, which used the old club cards of the "Cabaret Madame Pompadour" to give access to the "Locked Rooms", resulting in a vibrant but somewhat uneasy situation between hedonism, uninhibited lust, emancipation, liberation and collective desires, promises of anonymity, commodified relationships and impact on passion and surveillance.