Topography of the Commons is a three-piece installation [Raven Tree / Flood / Cinema] that marks three places in Samern. The elements connect the shared forest Samerrott, the border of the commons, and the farm Schulze-Holmer. Based on a local legend, the work unveils the forgotten history of resistance against the expropriation of the commons and of militant anabaptism. The installation links the territory with the Peasant Revolt, with Albrecht Dürer's nightmare of 1525, and with a forgotten song, written by female revolutionary songwriter Anna Jansz in 1534.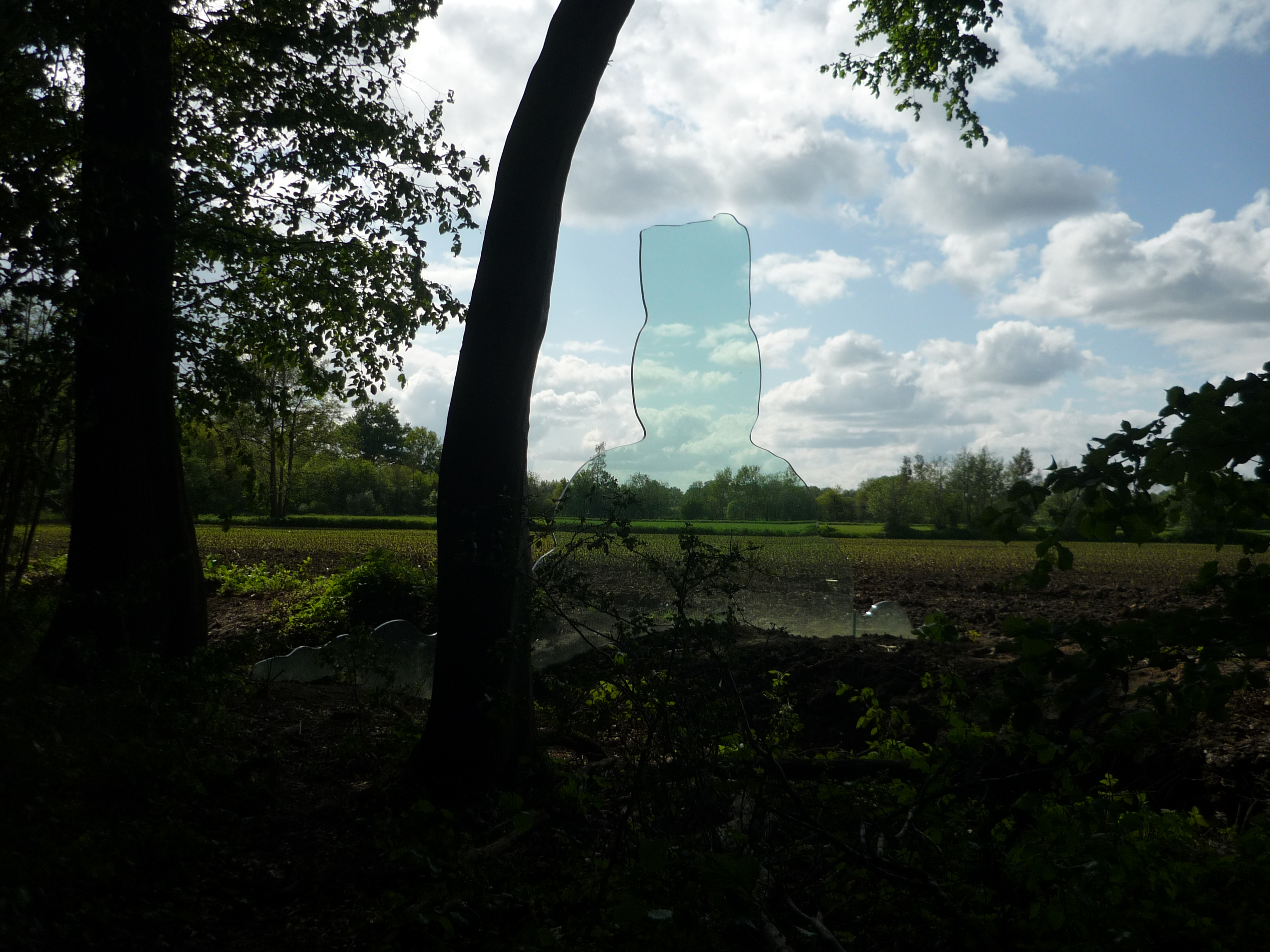 Flood – Glass sculpture cutting through the border of the private field and the common forest. Samerrott, the name of the forest, is one of the very few remaining commons in Germany today. The shape of the sculpture is taken from a drawing by Albrecht Dürer, a watercolor of a nightmare, that Dürer painted under the impression of the defeat of the peasant uprising of 1520 – the massive movement against the privatisation of the common land.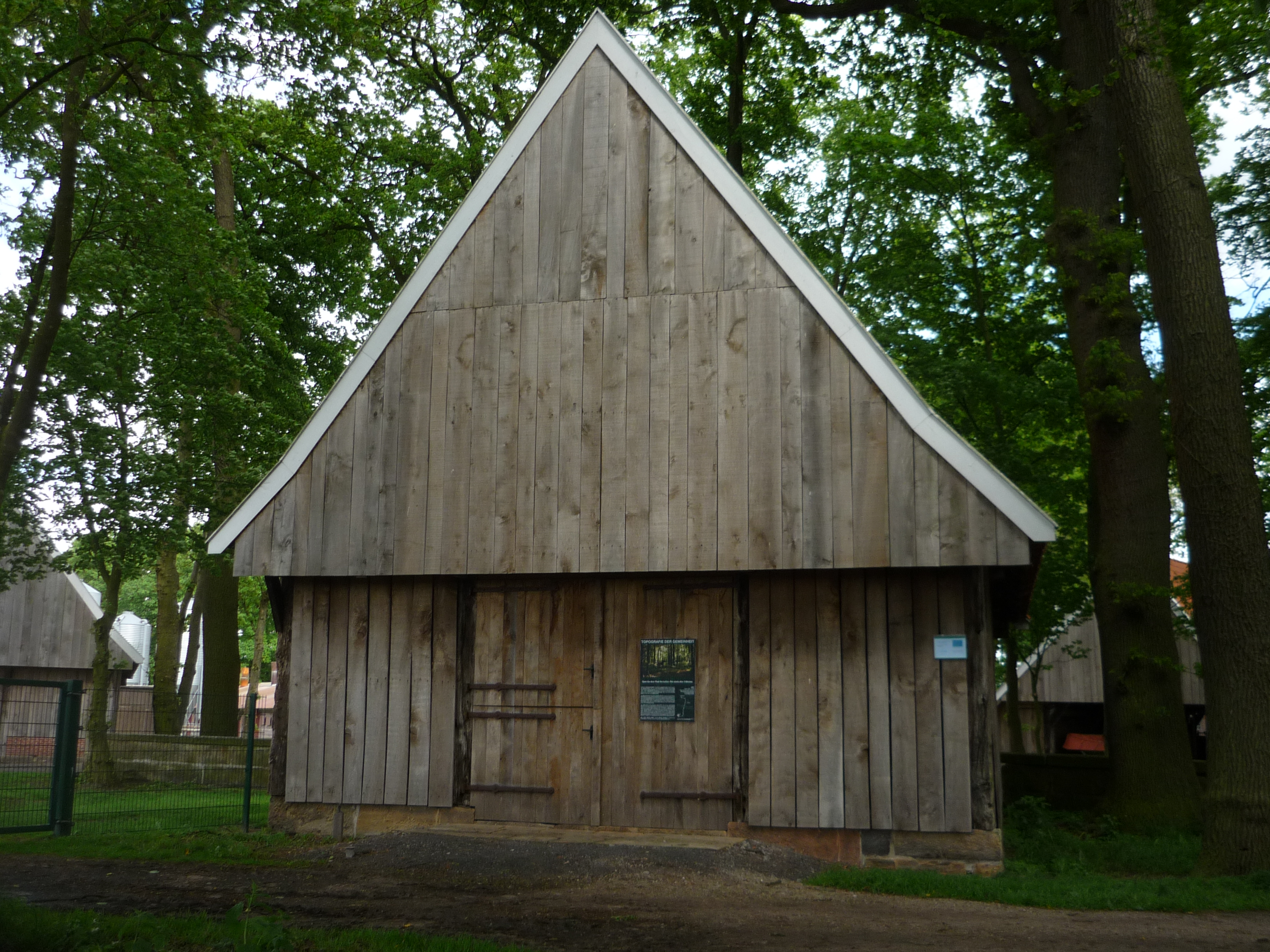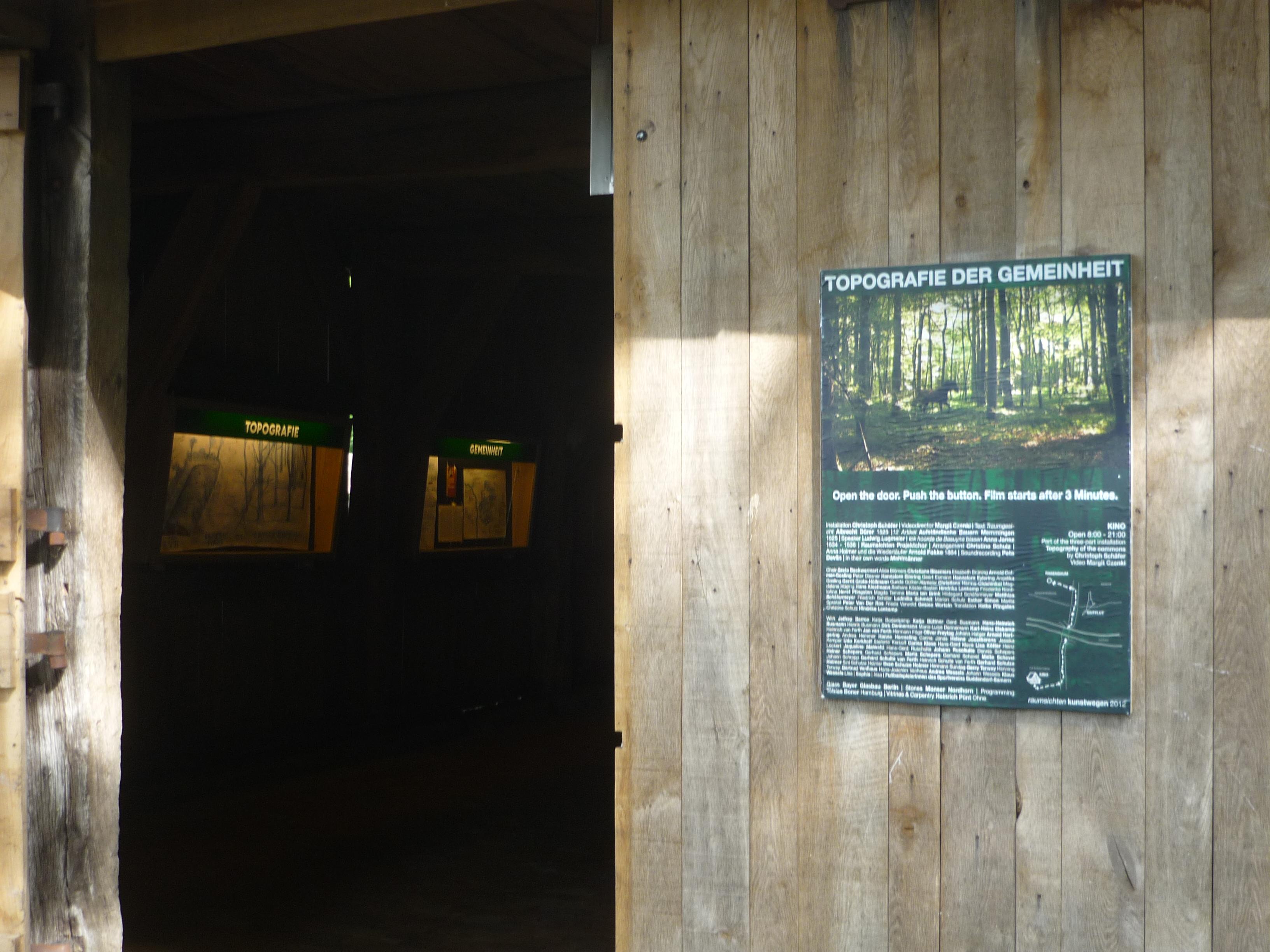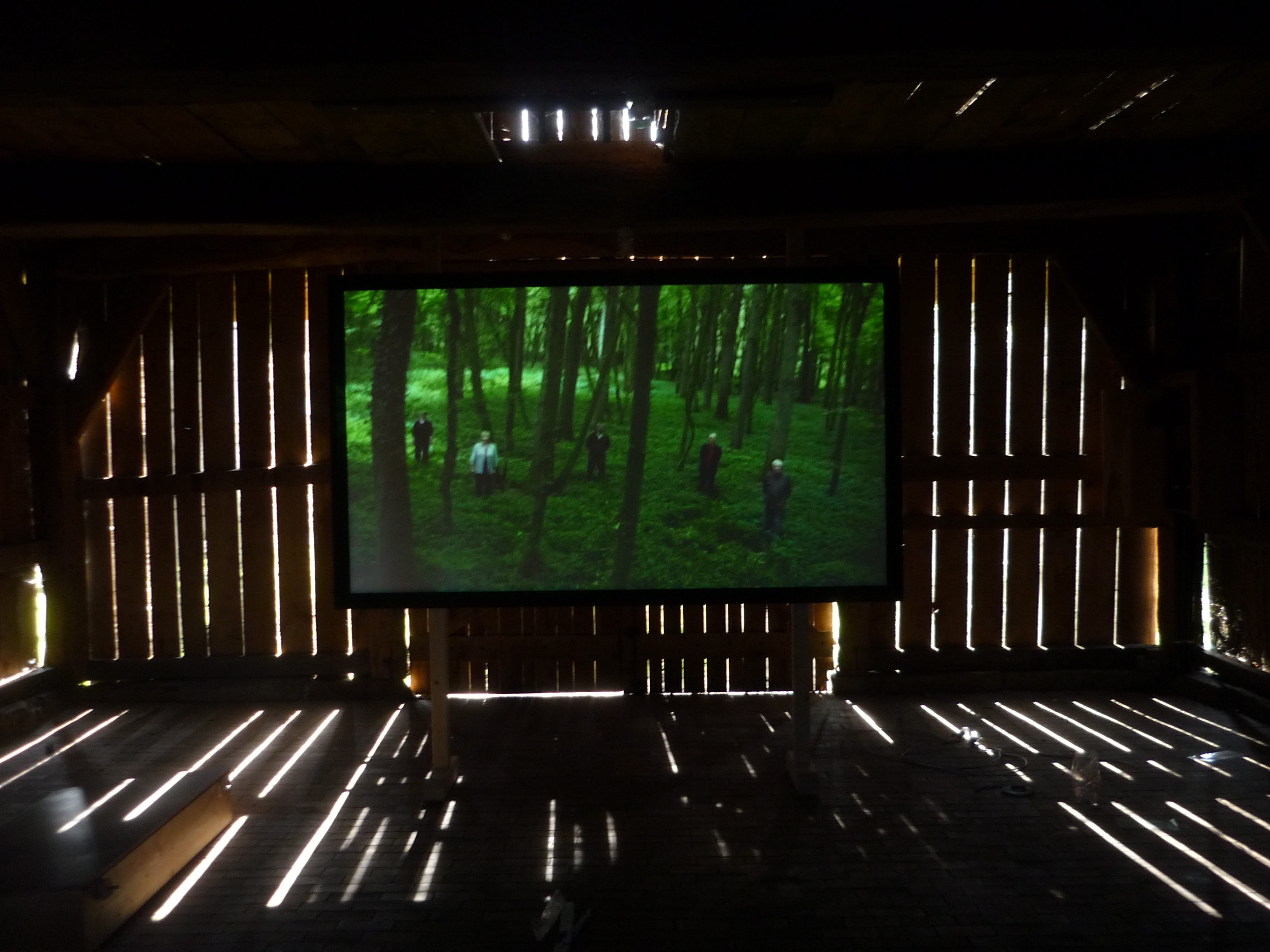 Cinema  in a barn of Schulze-Holmer's farm. The farm and these buildings already existed in 1534. According to local legend, the Holmers gave shelter to an anabaptist on the run in the time after the anabaptist uprising of Münster. "Open the door. Push the button. Film starts after 3 Minutes." Filmed by Margit Czenki in Samerrott and Samern. Arrangement of local choir from Nordhorn by Christine Schultz.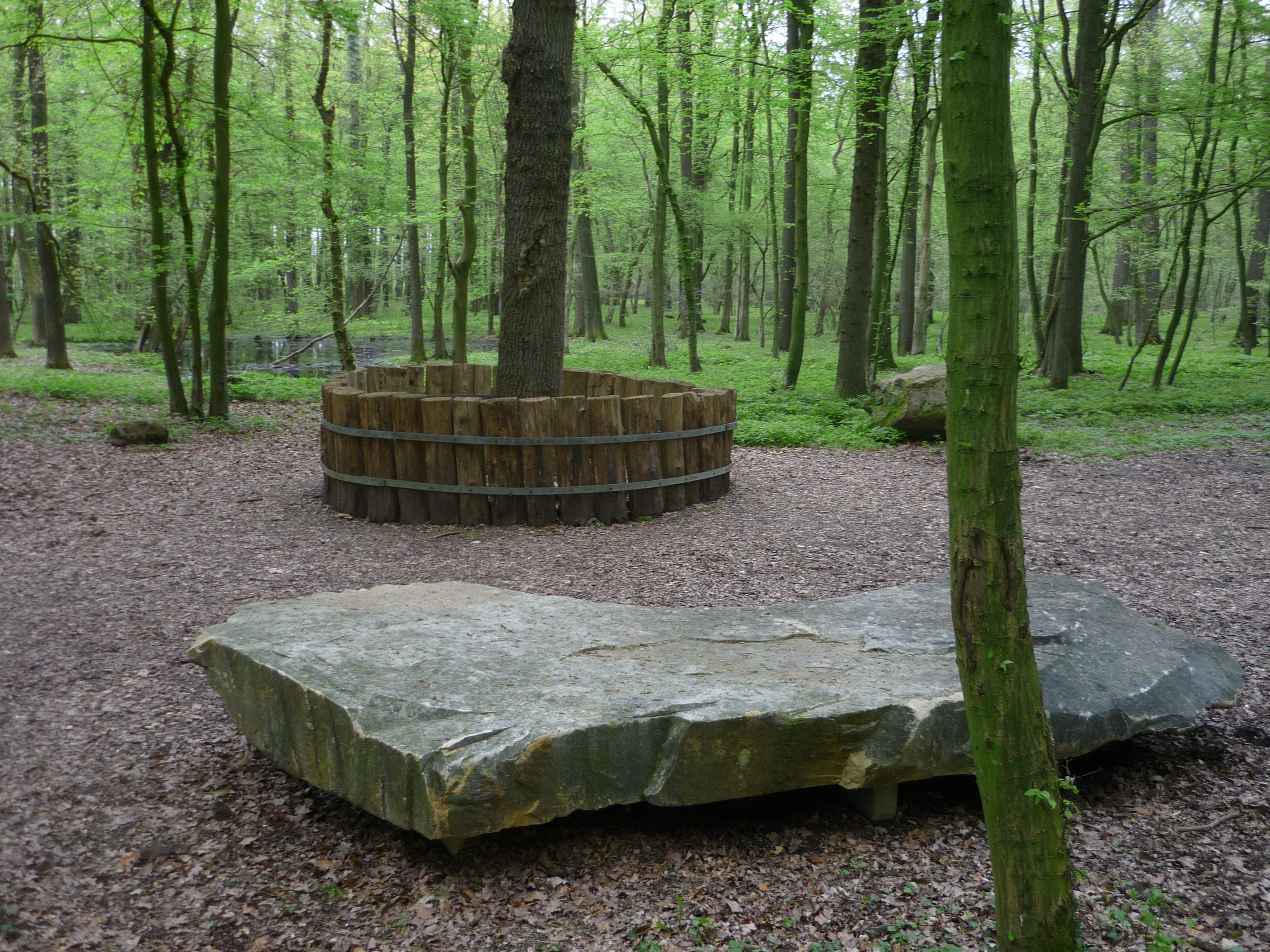 Raven Tree – local stone added to the oak circle that is built and renewed by the commoners to commemorate the former raventree, which was growing in this site till the late 19th century. According to legend, a revolutionary anabaptist hid in the hollow tree from his catholic persecuters.
Topography of the Commons is a part of kunstwegen. The series of works that were inaugurated in 2012 under the title of raumsichten was curated by Dirck Möllmann.
Find all informations and "how to get there" on the kunstwegen webpage.